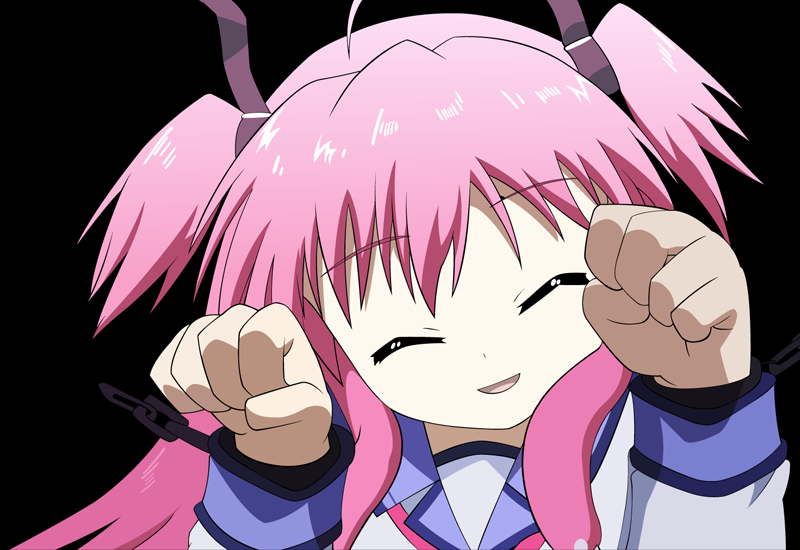 DOWNLOAD HD: [UTW]_Angel_Beats_-_05_[h264_720p][9CB4742F].mkv [MU]
DOWNLOAD SD: [UTW]_Angel_Beats_-_05_[XviD][63E6E4D0].avi [MU]
No excuses this time. We ran out of k-timers for the night. The following is information that you might find useful during your Angel Beats experience this week if you're a little rusty on your physics.
Ohm's Law states that the current in an circuit is proportional to the voltage input (or electric potential difference) and inversely proportional to the resistance of said circuit. This is shown as: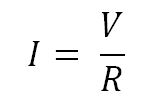 Where I represents the current (measured in Amperes), V represents the voltage input (or electric potential difference, measured in Volts), and R represents the resistance (measured in Ohms, or ?). The problem posed in this episode is as follows:
What is the current in Amperes that will flow when 3.0 Volts is applied to a 20 Ohm resistor?
Using what we learned about Ohm's Law, we can rewrite the formula with our given values and proceed to solve:

There we have it. The solution they didn't bother to provide you with. Thank anime for making you take up your time reading this, as opposed to it just showing you how to solve the damn problem in the first place.