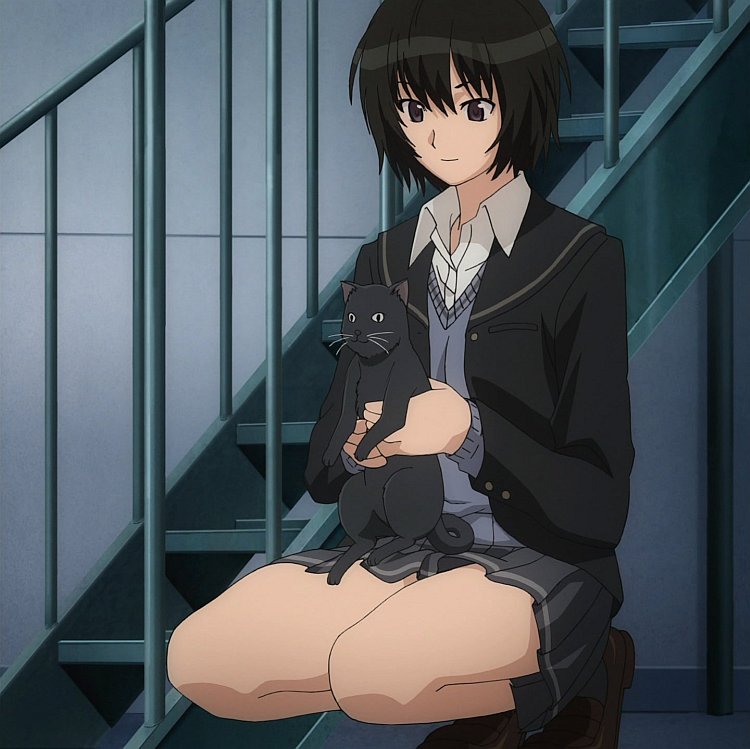 DOWNLOAD HD: [UTW]_Amagami_SS_-_13_[h264-720p][F2431D22].mkv [DDL]
DOWNLOAD SD: [UTW]_Amagami_SS_-_13_[XviD][D0208803].avi [DDL]
DOWNLOAD SCRIPT: [UTW]_Amagami_SS_-_13.ass
HOLY SHIT AI IS HOT.
*Ahem* I'll admit, that new ED (the Engrish, oh gawd) was kicking our ass.  I spent way too much time trying to figure out just two lines with Ershin's help, and in the end I'm still not very sure.  We even enlisted the help of the two best (and retired) translators on Rizon and they were of no help either.  ?(???)?  I guess no one will really know for sure either until the official lyrics are out three weeks later.
Yeah.  This was a good episode.  I wanted to name the black cat "Poo" but my staff members wouldn't let me.