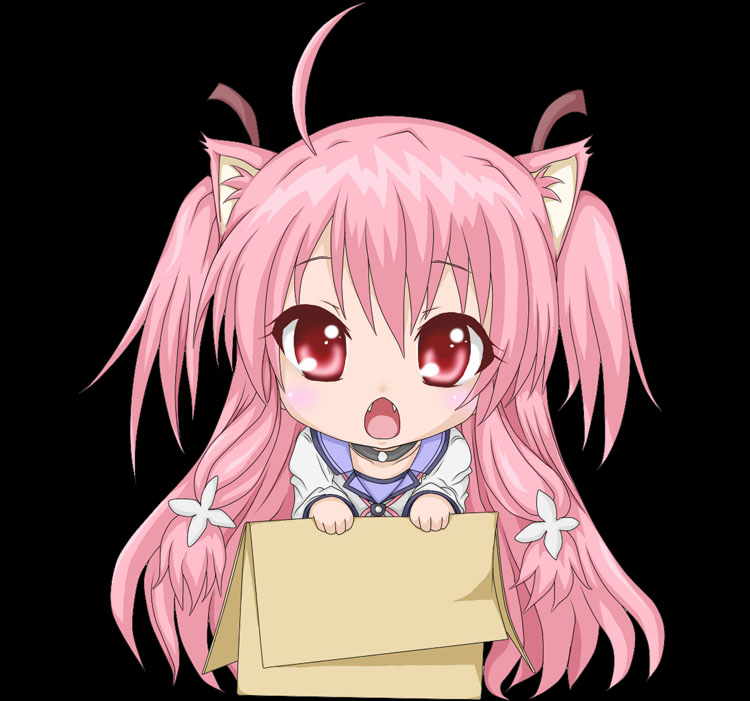 ANGEL BEATS!
DOWNLOAD 1080p: [UTW] Angel Beats! [BD][h264-1080p FLAC] [DDL]
DOWNLOAD 720p: [UTW] Angel Beats! [BD][h264-720p AC3] [DDL]
DOWNLOAD 720p Patches: [UTW]_Angel_Beats!_-_[BD][h264-720p][Patches].rar
B GATA H KEI
DOWNLOAD 1080p: [UTW] B Gata H Kei [BD][h264-1080p AC3] [DDL]
DOWNLOAD 720p: [UTW] B Gata H Kei [BD][h264-720p AC3] [DDL]
Due to "overwhelming" demand, I've finally gotten off my lazy ass and present to you the batch torrents for our Bluray releases of Angel Beats! and B Gata H Kei.
This is a heck ton of gigabytes we're having to seed here and I'm using only one seedbox for this, so expect the torrent to be slooowww. You do have the option of using our separate Bluray release torrents or the DDL links we have provided, though.
As for batch changes:
Angel Beats! – Episodes 1-4 have been v2'd for an ED fix. The "Making of Episode 2" extra has also been renamed to what it actually is: "Toro Station (Weekly Magazine)".
B Gata H Kei – Episode 12 has been v2'd to fix the dialogue font.
Oh, I do hope you like the rather adorable Yui image __ar picked out for this post.
Edit (10/03/2011): Patches for AB 720 added.