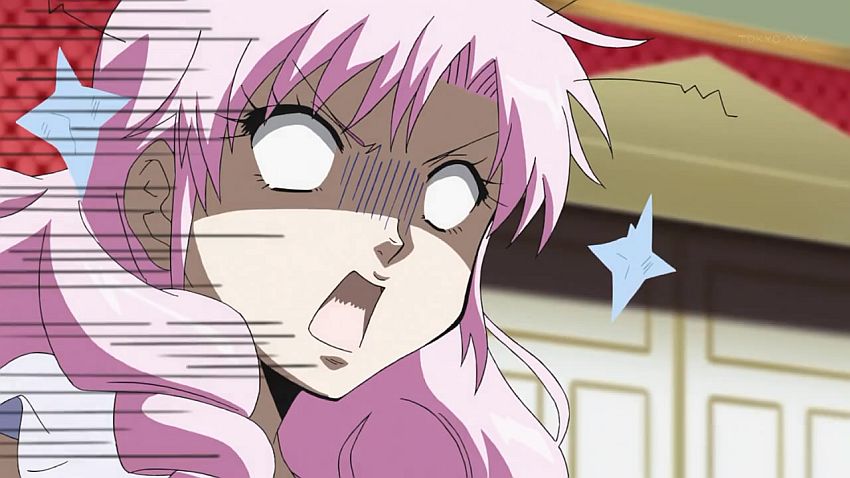 DOWNLOAD HD: [UTW]_B_Gata_H_Kei_-_10_[h264_720p][0DF6471D].mkv [MU]
DOWNLOAD SD: [UTW]_B_Gata_H_Kei_-_10_[XviD][1795A40C].avi [MU]
DOWNLOAD SCRIPT: [UTW] B Gata H Kei – 10.ass
Huh?  V0?  What's the meaning of this, you say?
It's our new state-of-the-art method of avoiding v2's It turns out that the transport stream from our usual source (very generous people indeed) was corrupted: there are three segments, lasting 2-5 seconds each, that are missing.  We decided to go ahead and release anyway, despite being hours after schedule.  We will release a v1 once we get our hands on a non-corrupted transport stream.  For the full BGata10 experience, I strongly suggest you wait for the v1 version.
That being said, if any of you out there can offer us the transport stream, you will have our undying gratitude.  Otherwise, we'll wait until it pops up on PD or something.
The episode, otherwise, was awesome.  I remember loving these same parts in the manga.  Kyouka is quite delicious, I must say.
EDIT:: V1 released.  Enjoy!