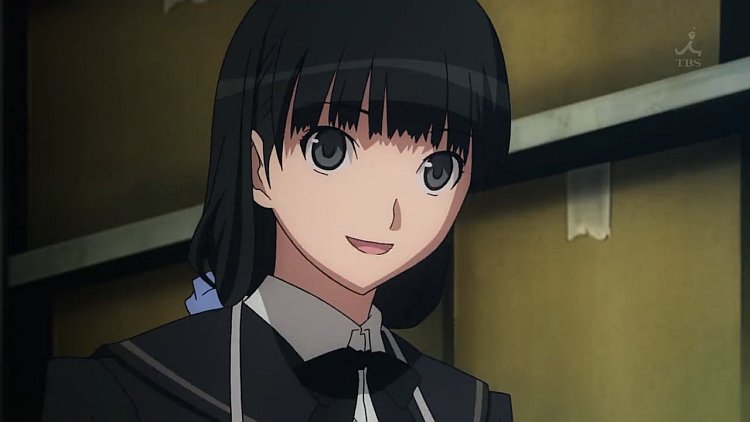 DOWNLOAD HD: [UTW]_Amagami_SS_-_21_[h264-720p][7954AB09].mkv [DDL]
DOWNLOAD SD: [UTW]_Amagami_SS_-_21_[XviD][42441553].avi [DDL]
DOWNLOAD SCRIPT: [UTW]_Amagami_SS_-_21.ass
And we've finally reached the final Amagami SS arc featuring Ayatsuji Tsukasa, which will take us all the way until Christmas.
For an arc opener this was an excellent episode. With a lot of nice things going on (the Rihoko parts made me sad ;_;), the episode ended on a cliffhanger pretty much. The ED I'm loving already; the singing isn't the best, but it's a nice song nonetheless.