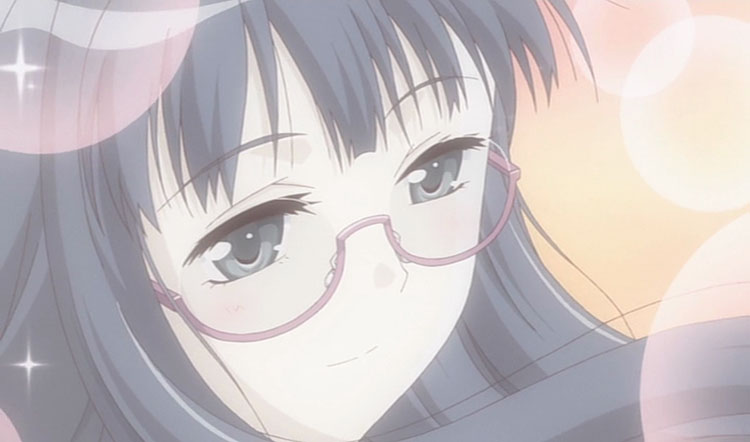 DOWNLOAD: [UTW]_Megane_na_Kanojo_OVA_-_04_[DVD][h264-480p_AAC][A90502F8].mkv [DDL]
DOWNLOAD SCRIPT: [UTW]_Megane_na_Kanojo_OVA_-_04.ass
Last but not least, we have Kuramoto Chiaki, voiced by the wonderful Hanazawa Kana of Tenshi (Angel Beats!) and Nadeko (Bakemonogatari) fame, to name a few. I personally found the tale in episode 3 to be sweeter, but Kana's voice acting really is something.
And that brings us to the end of the Megane na Kanojo OVA project! Here's the lovely team that brought it to you:
Raze (Translator/Editor/QC): I picked up this project on a whim (because it's just adorable) and honestly didn't expect much of a response, but I'm really glad you guys liked it.
commander`A (Timer/Encoder): ?(???)?
fnord (Typesetter): I found this OVA to be very cute and liked working on the project. 🙂
ar (Karaoke): Still haven't watched this yet! But the ED was fun to do~
Thanks for joining us on this short yet delightful ride, and please stick with us for our other stuff!