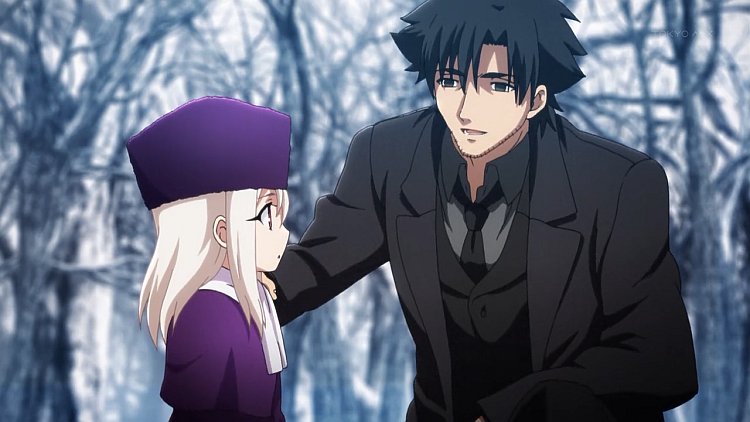 DOWNLOAD HD: [UTW]_Fate_Zero_-_02_[h264-720p][118AC4FA].mkv [DDL1] [DDL2]
DOWNLOAD SD: [UTW]_Fate_Zero_-_02_[XviD][A863EBC0].avi [DDL1] [DDL2]
Yeah, we're featuring another loli (and a certain unshaven man) for our release pic this week. I-It's not like we l-like lolis or anything! L-Loli Ilya was just too cute!
Apart from how I couldn't see jack crap on what was going on for half of the Ryuunosuke scene, the way they handled that Caster summoning scene was pretty cool (heh heh). Dat Gate of Babylon was mighty sexy, too.
And that's it from me this week. Please enjoy!