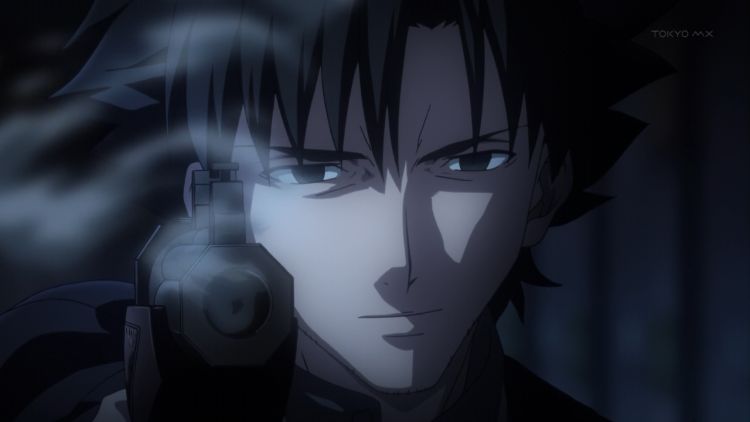 DOWNLOAD HD: [UTW]_Fate_Zero_-_08_[h264-720p][5B1BCAC4].mkv [DDL1] [DDL2]
DOWNLOAD SD: [UTW]_Fate_Zero_-_08_[XviD][8EC0BB17].avi [DDL1] [DDL2]
And we have another epic episode to wrap up the second fight in Fate/Zero.
Just to clarify, the ruby text that appears above the move/spell names are not direct translations from their source language. They're translated from the Japanese names of the moves/spells, which is why those of you who know Latin/German/whatever may notice slight inconsistencies.
By the way, are any of you following the manga Nozoki Ana by Honna Wakoh? Because I read volume 9 before bed last night and holy shit I can't wait for the next (final?) volume.