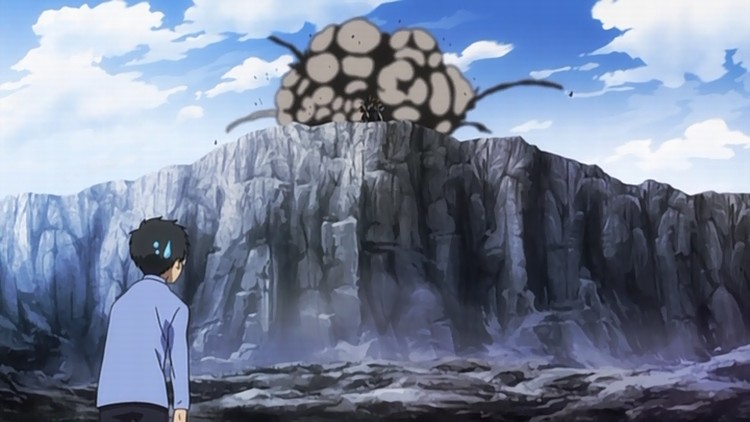 DOWNLOAD 480p: [UTW]_Carnival_Phantasm_-_EX_Season_[DVD][h264-480p_AC3][997C3941].mkv [DDL1] [DDL2]
DOWNLOAD SD: [UTW]_Carnival_Phantasm_-_EX_Season_[DVD][XviD][3150E3E1].avi [DDL1] [DDL2]
Too much awesome in this episode. While each section was hilarious in their own right, my personal favorite was Five Ren Cats.
A little tidbit worth mentioning here so you guys get the joke at the last section. The letter H (ecchi, or エッチ) pretty much means sex in Japanese by default. I chose not to include this in a TL note in the episode because the term should be quite familiar to any seasoned anime viewer.
Encoders Note:
[spoiler]This h.264 release is 10-bit, so update your codecs/etc. if necessary or if you haven't already done so.
The reason this is in 10-bit while the other episodes aren't is simple; every one of you should be able to watch softsubbed 10-bit 480p regardless of what CPU you have. If for some reason you can't or refuse to get 10-bit working, the resolution of the XviD release is only slightly lower than the h.264 release, which replaces any need for an 8-bit h.264 480p release.
Now onto why we haven't re-released the Blu-ray episodes in 10-bit: a fair amount of people won't be able to render the heavy typesetting with 10-bit 1080p in realtime. We've already had to tone down some of the typesetting for the Blu-ray releases, and it wouldn't be worth it to tone it down any further just so it can play back reasonably in 10-bit video.[/spoiler]