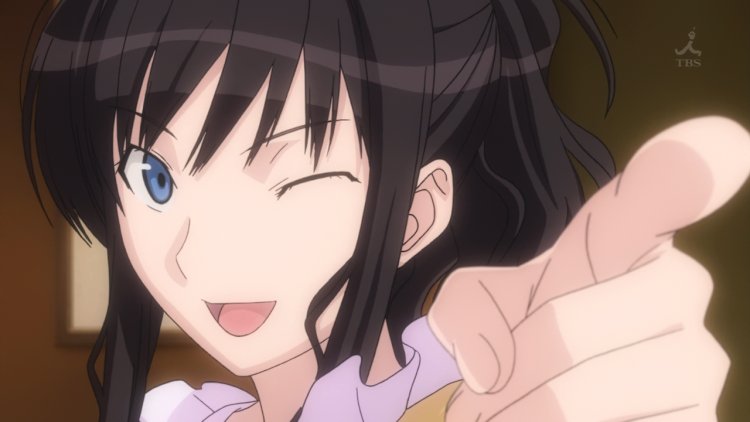 DOWNLOAD HD: [UTW]_Amagami_SS_Plus_-_12_[h264-720p][43B587C3].mkv [DDL1] [DDL2]
DOWNLOAD SD: [UTW]_Amagami_SS_Plus_-_12_[XviD][8F232C1E].avi [DDL1] [DDL2]
Ignoring how we could all see the twist coming a mile away, the fact that Haruka's jump would make an Olympic champion proud, and the random abuse of Sae's rack (who, thankfully, only had like 3 lines this week)… this episode was nevertheless a sweet and wonderful conclusion to Haruka's after arc, with some quirky jokes and golden remarks along the way.
I think we've also learned more than we ever wanted to know about the Morishima family in just these two episodes. I blame the grandparents.
Looks like we have a random hot springs episode next week that appears to be packed full of fanservice. See you next week for the last Amagami SS Plus episode!