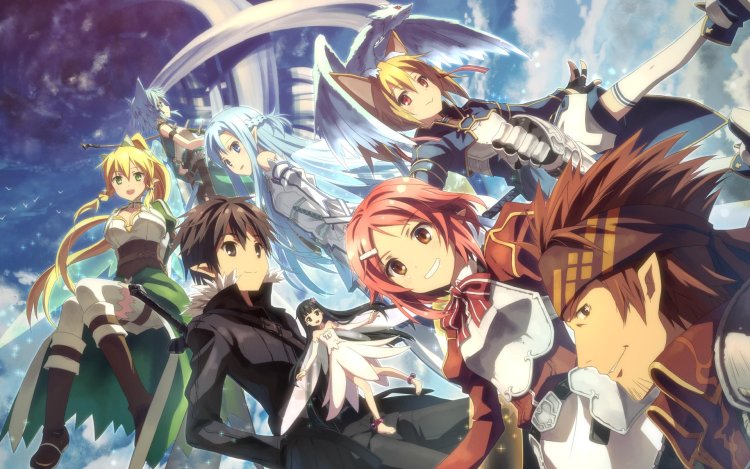 DOWNLOAD: [UTWoots] Sword Art Online [720p]
Joint with GotWoot Fansubs.
Here's the SAO batch! It only took me about half a year to finish it!
Sarcasm aside, I did put a decent amount of man-hours into preparing this batch. Episodes 1-13, 15-18, and 24 have all been v2'd and given an extra QC pass from yours truly. You can find more details of what was changed after the break.
It's pretty unlikely that we'll be working on the BDs at this point. Late as this batch is, please feel free to use our scripts for your own BD releases and the like.
Please enjoy, and thank you for following us for this show!

The endcards for episodes 2-5 have been added back in. There is no endcard for episode 1 as there was no clean (i.e. sponsorless) frame in the source.
The recurring typesetting (titles, date/time/location signs etc.) for episodes 1-13 have all been updated for consistency.
The broken ED chapter in episode 16 has been fixed.
Terminology in the SAO arc (most notably Aincrad Liberation Front -> Aincrad Leave Forces / the Front -> the ALF) and town names in the ALO arc (Swilvane, Alne etc.) have been updated to the official translations and made consistent.
Minor inaccuracies, typos etc. have also been fixed.