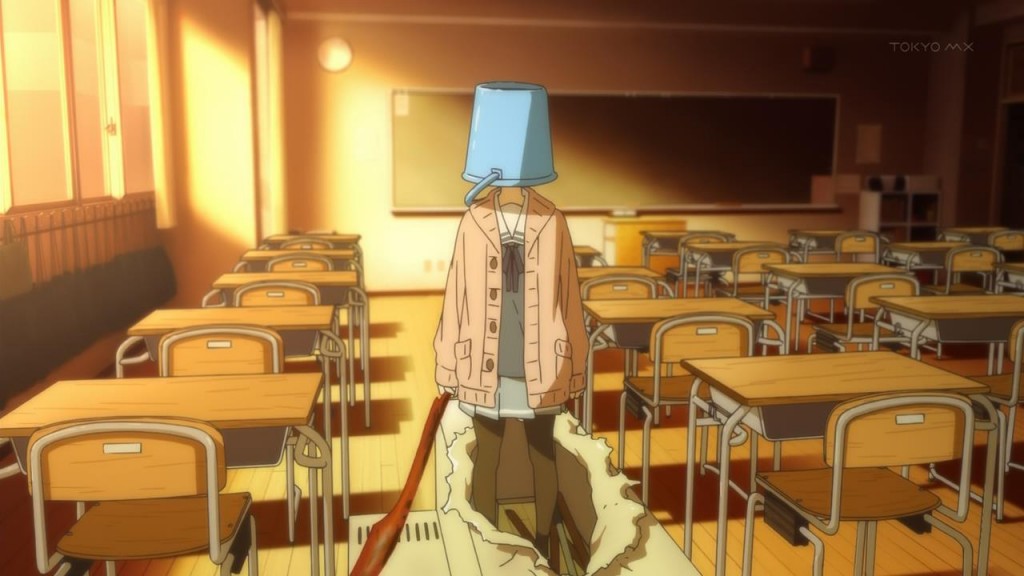 The Azure Impailer Rises
DOWNLOAD HD: [UTW]_Kyoukai_no_Kanata_-_01_[h264-720p][EA7904DE].mkv [DDL]
DOWNLOAD SD: [UTW]_Kyoukai_no_Kanata_-_01_[h264-480p][A6133459].mp4
And so begins Fall 2013. Let's kick things off with our first release of the season—one that the team was really excited to work on. We'll try and get this out faster from next week on, and hopefully we'll have some revamped karaoke as well.
You can never say much about a show after only one episode, but I have to say this particular show seems decent enough and looks absolutely phenomenal. Holy shit, that OP and ED.