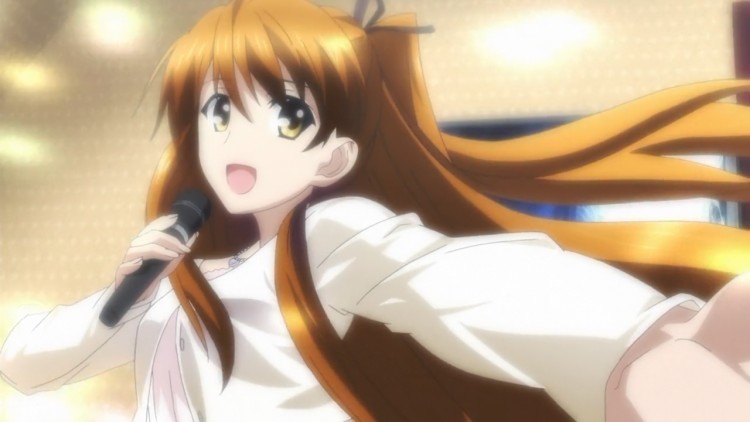 DOWNLOAD HD: [UTW]_White_Album_2_-_02_[h264-720p][687DEAEA].mkv [DDL]
DOWNLOAD SD: [UTW]_White_Album_2_-_02_[h264-480p][4ED20126].mp4
SONO MUNE NI
WATASHI WA IMASU KAAAAAAAAAAAAAA
KIKITAI
KIKENAI NOOOOOOOOOOOO
Ahem. Please excuse my nostalgia attack, but Her Holiness Rina Ogata was easily the best White Album girl goddess.
The OP for this series is none other than Todokanai Koi. To be honest, this series should've been called that instead of White Album 2, but oh well.