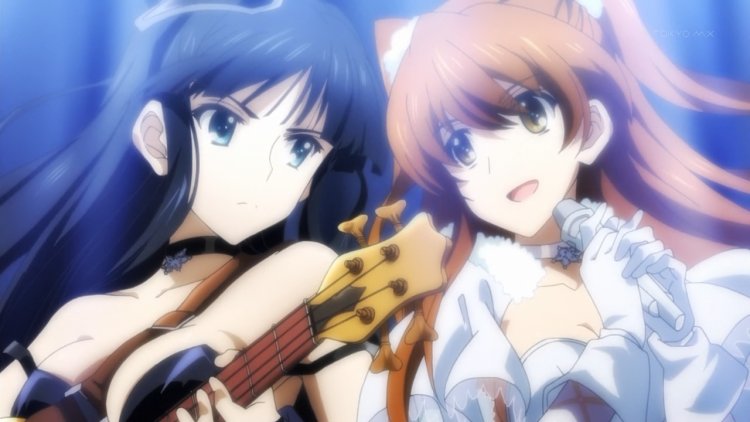 DOWNLOAD HD: [UTW]_White_Album_2_-_07_[h264-720p][84DB4194].mkv [DDL]
DOWNLOAD SD: [UTW]_White_Album_2_-_07_[h264-480p][BB9F127B].mp4
Well… that was somewhat disappointing from an adaptation standpoint. We got more shots of spotlights and bare thighs than people actually playing instruments.
Still a well written episode, at any rate. The emotional rollercoaster ride begins!
P.S.: Let's have a REAL Miss Houjou Prep (plus some random but relevant girls) contest. Submit your votes in the poll to the right!