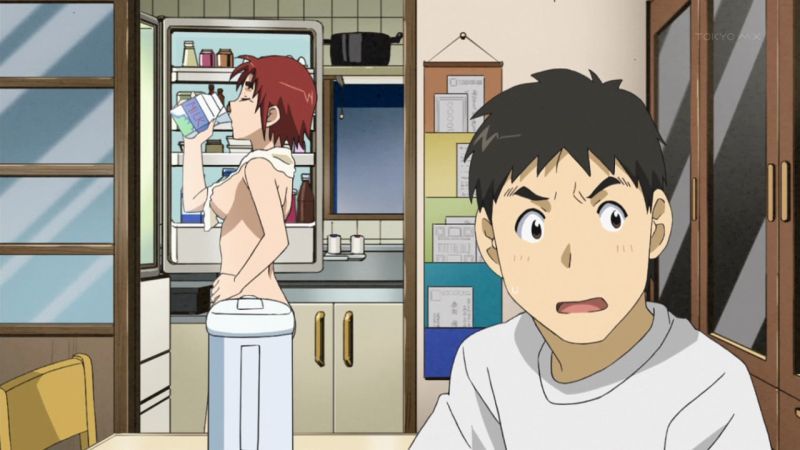 DOWNLOAD HD: [UTW]_B_Gata_H_Kei_-_02v2_[h264_720p][75413583].mkv [MU]
DOWNLOAD SD: [UTW]_B_Gata_H_Kei_-_02_[XviD][04BBD2D4].avi [MU]
Way too many signs again.  But Bob64 actually finished typesetting before I finished final QC.  Meaning I have let you all down.
EDIT: We're v2-ing again unfortunately, which fixes two signs: they were eyecancer enough to warrant it.  You can download the patch HERE.