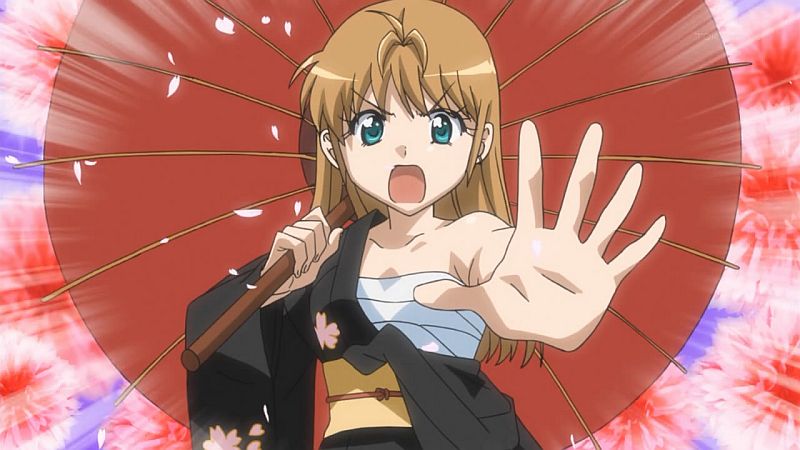 DOWNLOAD HD: [UTW]_B_Gata_H_Kei_-_06_[h264_720p][66A66850].mkv [MU]
DOWNLOAD SD: [UTW]_B_Gata_H_Kei_-_06_[XviD][FDC0AB4B].avi [MU]
I must say this was a pretty good episode.  I really wanted to put a pic of Kanejou up since this episode's really all about her, but Yamada in that outfit is simply too adorable to not use.
I think it's also quite clear we need more distros.  If you guys have a box or two, a bot, or a great connection (10MB/s upload or more preferably) you could spare, please contact me (Raze) at #utw@irc.rizon.net.  I'd also like to invite those of you who own bots that already host our releases to have them lurk at our channel for the benefit of leechers.
EDIT: If you guys are having any problems playing our releases, install CCCP and use MPC for playback.  Unfortunately, our encodes and particularly our typesetting are not designed to work with any other combination of codec pack and player.