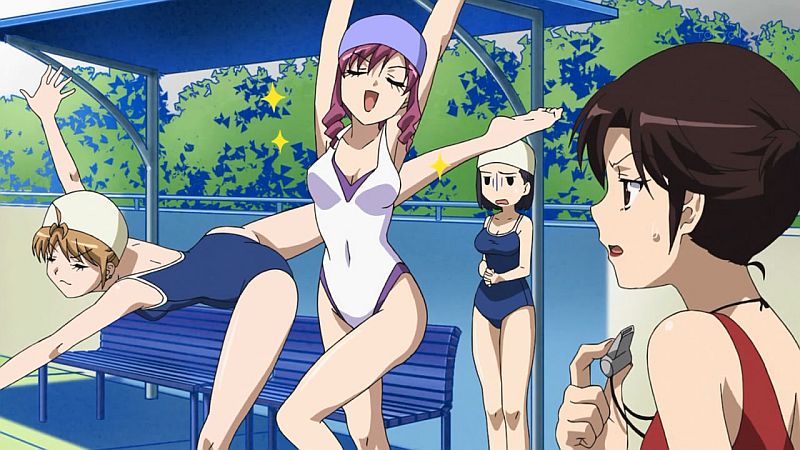 DOWNLOAD HD: [UTW]_B_Gata_H_Kei_-_07_[h264_720p][853FFB2F].mkv [MU] (Download typo patch HERE)
DOWNLOAD SD: [UTW]_B_Gata_H_Kei_-_07_[XviD][ECD314D7].avi [MU]
Meh, this episode was okay.  As usual in anime, we have way too many overly attractive females in the same class.  And I sproinged like the healthy young man I am when Kanejou was stripping in the changing room.
Starting tomorrow, for the next week and a half I will be vacationing with my family whom I haven't seen in almost a year, which means that B Gata will be delayed next week until I get back.  Angel Beats, however, shouldn't be too drastically affected, and will be delayed at most for a few hours.
EDIT: Sorry I kinda dropped the ball a bit with all those typos in this episode.  You can download a patch that fixes all the typos we managed to find HERE.  The XviD SD version does not contain said typos.