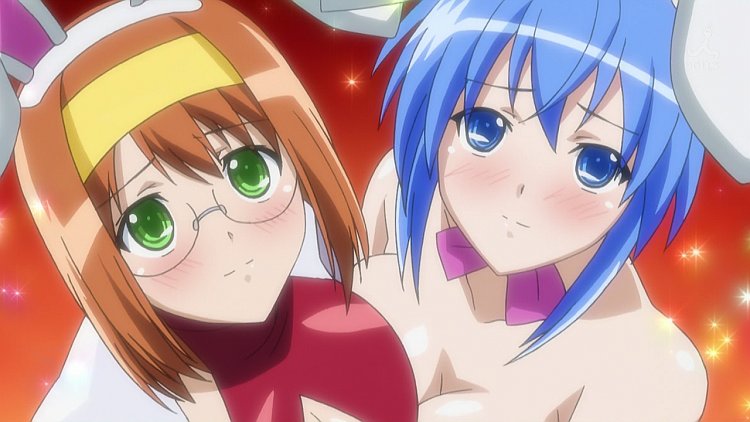 DOWNLOAD HD: [UTW]_Kampfer_fur_die_Liebe_-_14_[h264-720p][DB9C442E].mkv [DDL1] [DDL2 Part 1] [DDL2 Part 2]
DOWNLOAD SD: [UTW]_Kampfer_fur_die_Liebe_-_14_[XviD][3CF0DE71].avi [DDL1] [DDL2]
I don't even know why I enjoy such trashy stuff, but I certainly did enjoy it enough to work on it on a free day. You can call this my guilty pleasure or something, I dunno. Not to mention __ar's had his eyes on this ever since Season 1 ended.
If you're wondering what happened to episode 13, it wasn't broadcasted. It'll be included in a Bluray that will also include this episode.
This release does not include karaoke/translations for the ED, which if you'll take a listen to just screams :effort: in your face. Rather than spend an hour or so figuring out exactly what they're saying, I figured you guys would appreciate an earlier release. Rest assured they'll be in the Bluray releases.
Apparently yet another strong earthquake struck Japan off the east coast last night, so the broadcast had earthquake/tsunami warnings on the side. __ar spent a lot of time removing them, but if you're wondering why a couple parts of the episode kinda jerk a little, that's why.