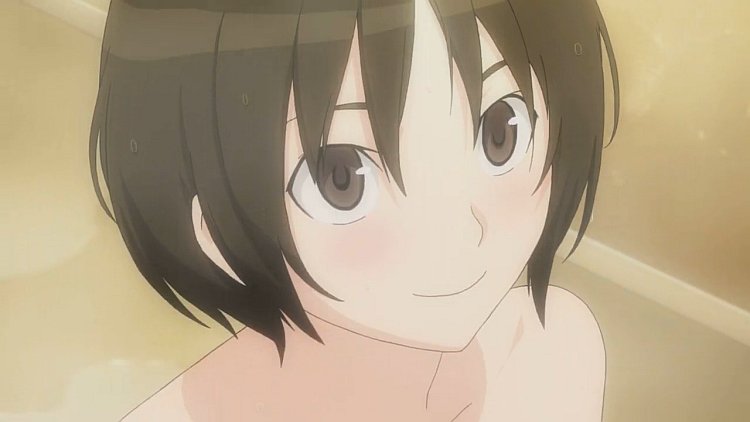 DOWNLOAD HD: [UTW]_Amagami_SS_-_26_[BD][h264-720p_AC3][70EF71DA].mkv [DDL1] [DDL2]
DOWNLOAD SD: [UTW]_Amagami_SS_-_26_[XviD][B1FD6FBD].avi [DDL1] [DDL2]
And we have here the 26th Amagami SS episode, featuring Miya of Nishishi fame! We're releasing the Miya episode in 720p first so you guys can watch it; we'll follow up with volumes 12 and 13 in a few days (which will include this same episode in 1080p).
In this episode, we see scene snippets featuring each of the six heroines, get more Risa, find out why Miya calls her brother "Nii-nii", and learn the origin of the series' name "Amagami" itself…
It felt really great to work on a new Amagami SS episode. It's been almost a year since we released the first episode, and seeing all the characters, the OP, and even the default dialogue font again brought back all the memories of the half a year of fun we had subbing this show. To add to the nostalgia, this episode includes a next episode preview for… you guessed it: episode 01, the first episode of the Haruka arc. I thought this was a very nice touch.
With this, all Amagami SS episodes have been completed. Thank you all very much for staying with us to the very end!
arEdit: (09/05/2011) Due to comment spam by people about where the missing Amagami BD episodes are (23-25 + 26 1080p) I figured I should add an update for those who can't patiently wait a week or two. So here it is: 23-25 are in QC and need about ~9-10mins of translation/editing done before we can release them due to additional scenes added that weren't included in the TV airing of the series. Basically 1.5mins for Ep24 (2 extra scenes) and around 3mins for Ep25 (2 extra scenes + fin + Next ep preview for Miya arc). We'll get it out at some point during this week basically. I won't give a date, but it will be within the next 5-7 days. Reason being BD projects are something we do when he have free time and are much lower priority than weekly series. We've been faster in the past but now that we've got so many active projects (tv+bd), it's hard to keep up with it all so we're doing them as quick as spare time permits us to. BD projects are typically done by myself & Raze, and given the amount of time we can dedicate to fansubbing a week between the two of us there's only so much we can get through and fit into our schedules.