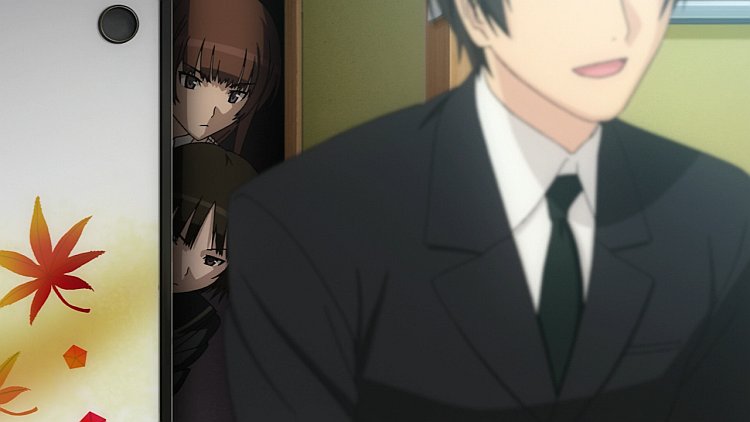 DOWNLOAD H.264 1080p: [UTW] Amagami SS – 23-26 [BD][h264-1080p FLAC] [DDL]
DOWNLOAD H.264 720p: [UTW] Amagami SS – 23-26 [BD][h264-720p AC3] [DDL]
This package contains:
Episodes 23-26 (Second half of Tsukasa arc, Risa's arc, and Miya's arc)
Creditless Tsukasa arc/Risa arc/Miya arc OP2 themes, Tsukasa/Risa/Miya ending themes
Whew, that's all the Amagami SS BD episodes done! I was reminded of how awesome the closing scene of Tsukasa's arc was, oh gawd. I was expecting Tsukasa's extra scene to expand on how Tsukasa's Santa belief was shattered but was disappointed to discover otherwise. Oh well, we got two (yes, two) other scenes instead.
Risa, on the other hand, had three extra scenes; the one the episode closes with made me d'awww so hard. Her episode also has the preview for Miya's arc.
Nothing whatsoever was changed for Miya's episode, so the 720p release for it is the same as the standalone one we released earlier.
720p Release
* Video – CRF 16, 2-pass mixed
* Audio Track 1 – Main: AC3 2.0 320Kbps
* Audio Track 2 – Commentary: AC3 2.0 192Kbps
1080p Release
* Video – CRF 17, 2-pass mixed
* Audio Track 1 – Main: FLAC 2.0 16bit
* Audio Track 2 – Commentary: AC3 2.0 192Kbps
BD batches… maybe in a couple days or so. And yes, of course we'll be subbing the Amagami SS OVAs. It'd be pretty silly if we didn't. =)