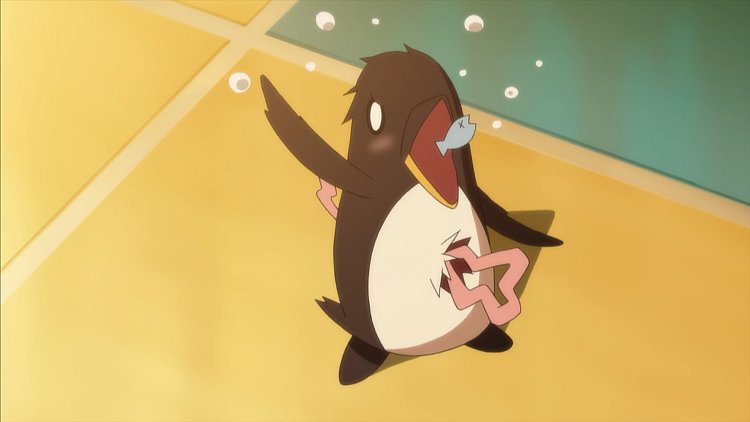 DOWNLOAD HD: [UTW]_Kampfer_fur_die_Liebe_-_13v0_[BD][h264-1080p][1BE824E4].mkv [DDL1] [DDL2]
DOWNLOAD SD: [UTW]_Kampfer_fur_die_Liebe_-_13_[XviD][76C14159].avi [DDL1] [DDL2]
Yeah, we (read: I) took a long time with this, but it's finally done for your viewing pleasure! After waiting for almost a week for the BD for this to show up, we decided it'd be a good idea to get this out of the way and done with before my job etc. starts. Hence the v0, indicating we used a raw from Share. We won't be doing a 720p v0 release because we might as well wait and encode it from the original Bluray.
At any rate, this episode was so much win in so many ways, and both ar and I really enjoyed working on it. That Bakuhatsu Penguin scene was god tier, seriously.
arEdit: Thanks to a lovely chap, the whole lack of BD issue has been sorted. Don't ask me for a timeframe, but I imagine within a week or so. Do not constantly ask about where the release is, please. It'll be done when it's done and no sooner.