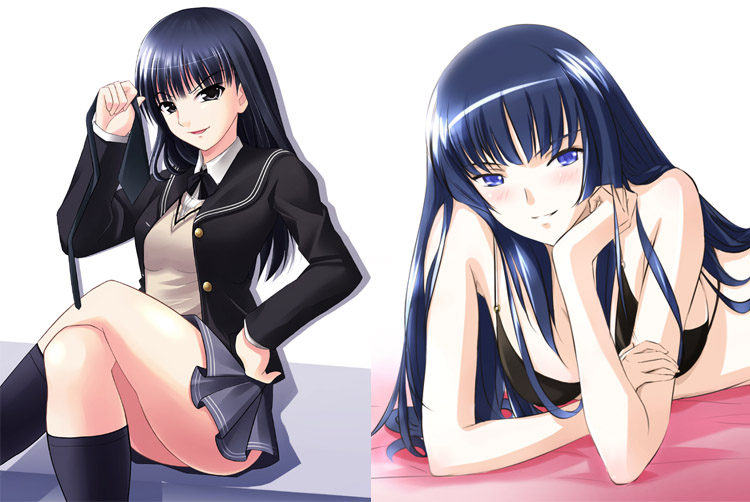 Amagami SS
DOWNLOAD 1080p: [UTW] Amagami SS [BD][h264-1080p FLAC] [DDL]
DOWNLOAD 720p: [UTW] Amagami SS [BD][h264-720p AC3] [DDL]
Kampfer fur die Liebe
DOWNLOAD 1080p: [UTW] Kampfer fur die Liebe [BD][h264-1080p FLAC] [DDL]
DOWNLOAD 720p: [UTW] Kampfer fur die Liebe [BD][h264-720p AC3] [DDL]
Nothing much to say about the Kampfer batch: they're our own encodes, and we've included the creditless OP/ED as standalone files for you collectors out there. Oh, and commentary audio tracks are included in the 1080p releases but not the 720p releases to keep file sizes down.
We've v2'd a lot of the Amagami SS BD releases though:
Episodes 1-12, 24, OP1a-c, and ED1 have all been v2'd to "fix" a problem that messes up the styling for the Japanese in the karaoke for those of you using JP locale in Windows (which would be like 5% of you anyway). There's nothing else wrong with original versions otherwise, so feel free to save your bandwidth.
Episodes 21-22 have been v2'd to fix up a strange timing error at the OP that resulted from faulty shifting.
The Kampfer torrents should be well-seeded, but I'm only using one seedbox for the Amagami SS batches due to their huge size. Feel free to use the DDL links instead, and please do help seed.
Enjoy for now! More goodies to come tomorrow.