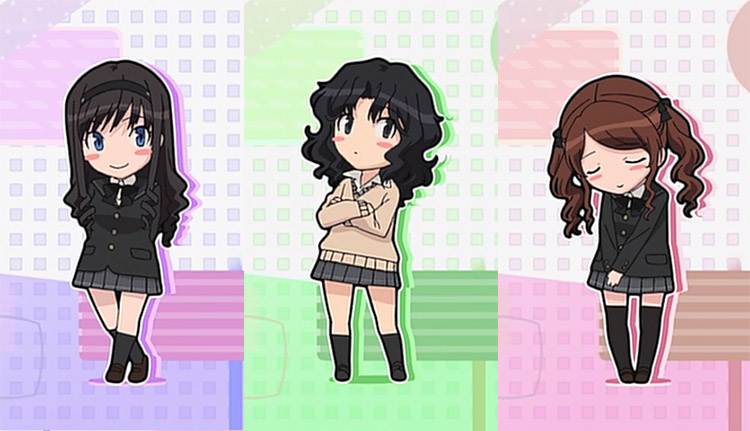 DOWNLOAD: [UTW]_Amagami_SS_Short_Animations_-_01_[DVD][h264-480p_AC3][DF1AD70D].mkv [DDL1] [DDL2]
Also known as the Amagami SS OVA, this is basically a group of short ~5 minute animation sequences for each of the six main heroines. The first set features the first three heroines (Haruka, Kaoru, and Sae) for a total runtime of about 15 minutes.
It felt good to work on Amagami SS again, though we kinda slowpoked this release, being an OVA (okay I lied; this would've been out over 24 hours ago if it wasn't for me/Father's Day/sleep/work). This is available only on DVD, so 480p is the highest (and only) video resolution you'll get.
I'm too tired to try and remember if I missed anything, so I'll hit the sack and spare you guys from additional reading. Enjoy the release!
arEdit: No, we will not being doing XviD's for this because it's 480p. So stop asking about them.