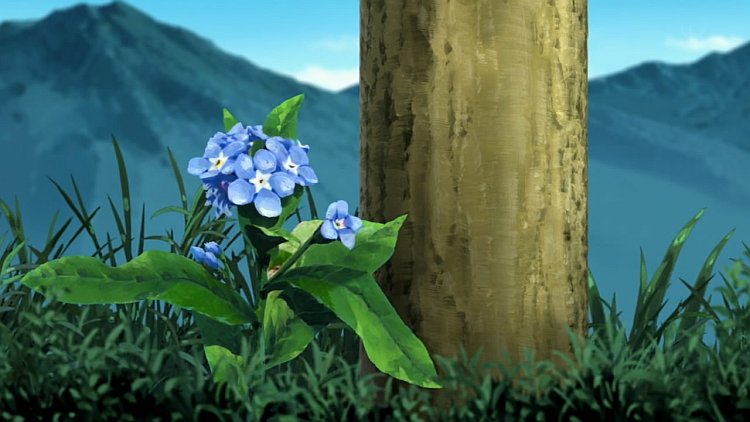 This is a UTW post. I repeat, this is a UTW post. We are not GG. Flower post pic though. Teehee!
DOWNLOAD HD: [UTW]_Ano_Hana_-_11_[h264-720p][1FCE19E3].mkv [DDL1] [DDL2]
DOWNLOAD SD: [UTW]_Ano_Hana_-_11_[XviD][652D6A5E].avi [DDL1] [DDL2]
Some people think I never say bad things about stuff I watch. My opinion is that I just find good things about shows a lot easier than bad things, and that I don't find anything good about criticizing things that I can't somehow fix myself. That said, epic finale folks ;_; I'll add on an extremely long-winded wall of tl;dr about the series once i'm not playing LoL (what, it's Sunday) so look forward to that! 😛
And the obligatory staff curtain call!
Moshiburner (Translator/QC): 25 o'clock in the morning or not, this show made my Thursday. This is the first show I've worked on with so much work going into its content, and every week I found it to be worthy of multiple re-watchings, whether it be for QC pass number 3 or simply because I'm waiting on someone else to finish their part. Worth every drop of effort I put in to (almost) perfect each script. Which includes timing one of the episodes. You're not alone ar, lol 😛 Anyway the series was a great follow-up to spring season (almost lost my head in that one with all that entropy increase) so I'm hoping there's more stuff I can sincerely laud in fall season. Preferably the thing I'm working on, because otherwise I won't watch it (unless people keep spamming OMG THE [anime title here e.g. meduka] EPISODE WAS OMG every week in the staff channel) since I'm busy n stuff. Conclusion: Amazing catharsis, has those you-watch-it-then-you-cry-then-you-watch-it-again scenes. Definitely a pick for 2011's recommended shows.
Raze (Editor/QC): This show turned out to be a LOT of effort to work on for some reason (Hidan no Aria airing at pretty much the same time didn't help either) and I kind of altered my editing style for the show as it progressed. It's been a bumpy road and we made a couple derps along the way, but here we are with the finale. And what a finale that was! Great series.
ar (Encoder/Typesetter/Timer): Twas a fabulous show, well other than the changing of ED lines every week (lucky there wasn't k-timing to fix) and that damn pain in the ass diary with all its curving pages and zooming and panning and whatever else it did. Thanks to comfag and his travelling around the world, I ended up timing this series too for the last few eps so it ended up being a bigger pain every week than the pain it started off with (lol). Anyway I enjoyed the series, but I probably won't be typesetting and encoding a FujiTV series again on the same day anytime soon, I'm beat.
commander`A timed the first six episodes or so and then disappeared. He also stinx.