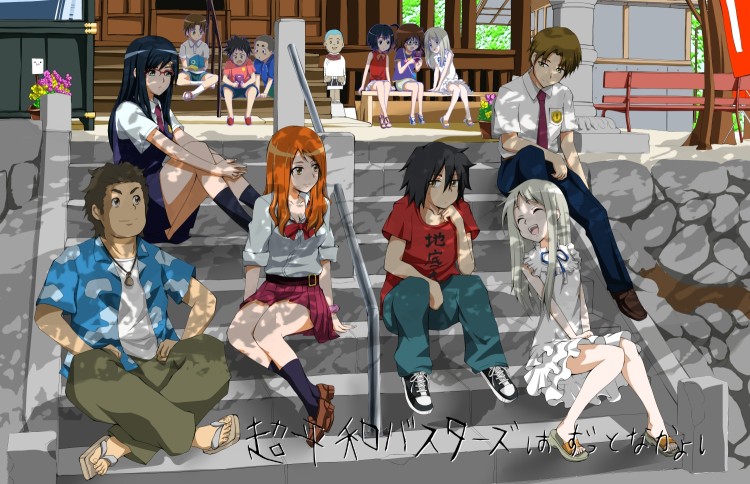 DOWNLOAD: [UTW] Ano Hana [h264-720p]
Two years after the show finished airing on Japanese TV, the stars have finally aligned correctly and the Ano Hana batch now sees the light of day. Better late than never, I say!
Episode 6 got a new encode, and all 11 episodes have script updates. This batch is encoded in 8-bit because that's what we were still using two years ago.
I have no idea when THORA will finish the BDs, but last I checked (and this was months ago) they had one episode left to finish. It won't take another two years… I think.
Please enjoy! If you've never watched this series before, do it. It's good.