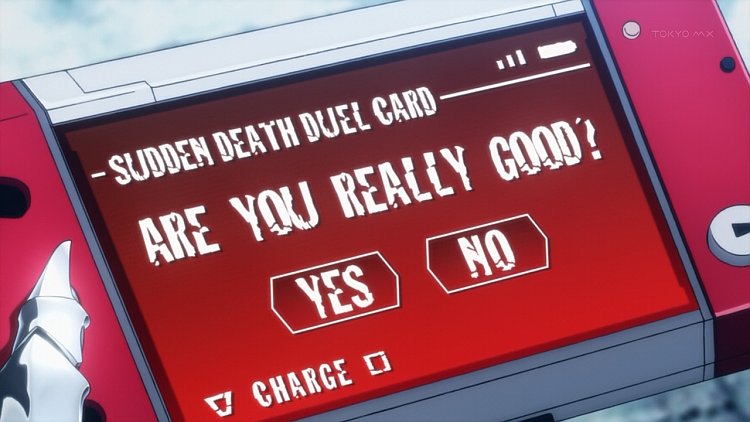 GEE, I THINK I'M GONNA HAVTA PRESS YES.
DOWNLOAD HD: [UTW]_Accel_World_-_23_[h264-720p][22F168A9].mkv [DDL]
DOWNLOAD SD: [UTW]_Accel_World_-_23_[XviD][80084AF9].avi [DDL]
It's the penultimate episode, but we're still getting new characters and learning more about the Accelerated World. It's like all the juicy stuff started only too late into the series. At least we have the light novels to tide us over until season 2 (?) comes along…
Yes, we know about the OVA that came with the new PSP game, and we will sub it. Just don't expect it anytime soon, because my medical studies and social life come way first.