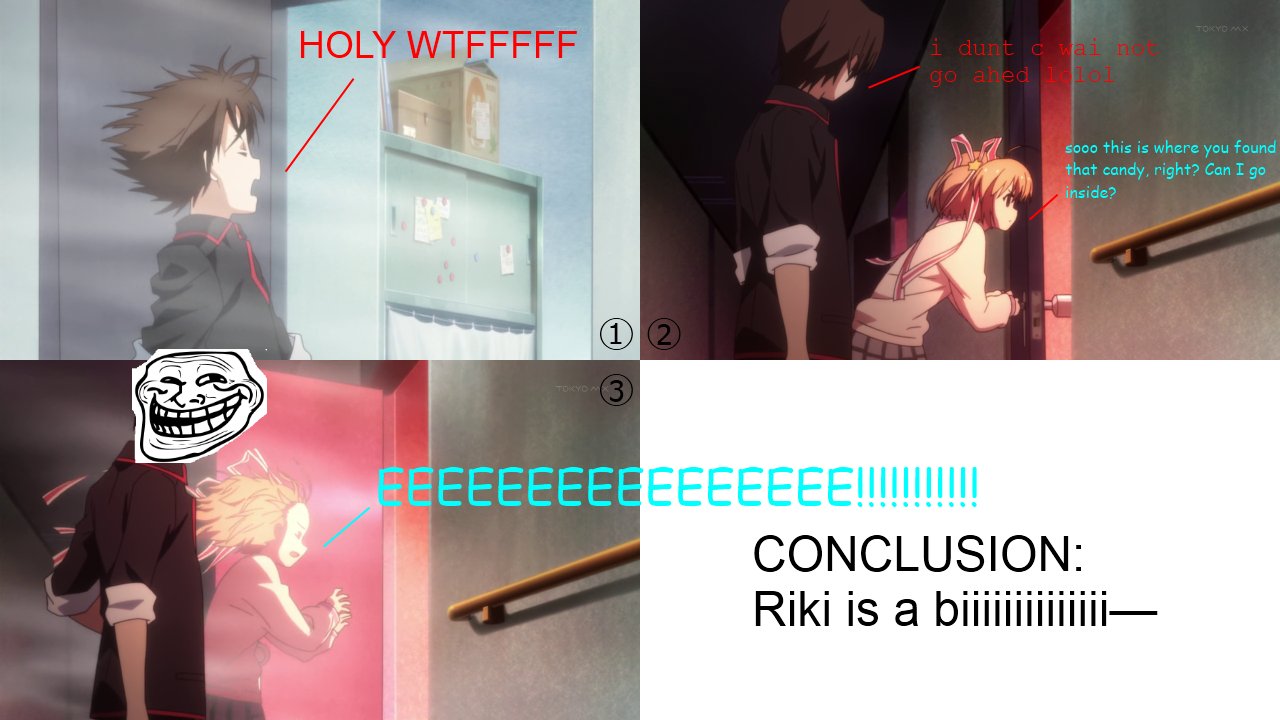 -iiiiiiiiiiiiiiiiitch!
DOWNLOAD HD: [UTW-Mazui]_Little_Busters!_-_04_[720p][40D6928A].mkv [DDL]
DOWNLOAD SD: [UTW-Mazui]_Little_Busters!_-_04_[480p][9F607AD2].mp4
In this episode, we introduce you to the concept of the HUMAN WIIND TUNNEEEELLL! That's right, frickin' 1.21 jigawatts of air blowing power, and to boot it's A CRITICAL PLOT POINT! Well, sort of. Just watch the episode, you'll get what I mean and be able to see Riki be a troll lol.
Warning: Recreation of events may include minor changes for dramatic effect. But hey, you're used to that with TV and whatnot, so it's 'kay.
Enjoy!