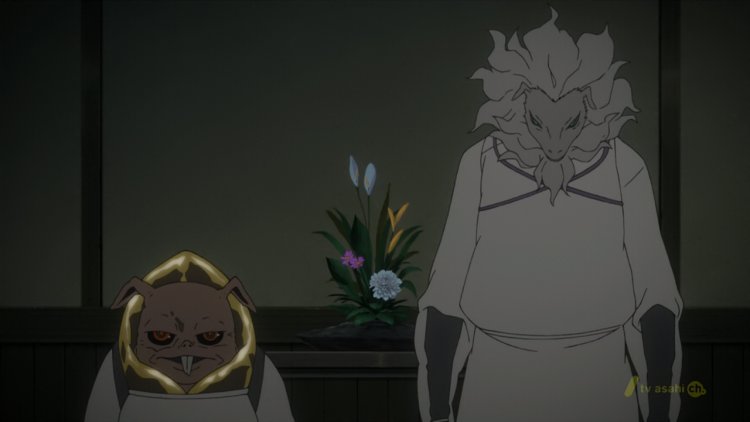 DOWNLOAD HD: [UTW]_Shinsekai_Yori_-_17_[h264-720p][C5DB2A34].mkv [DDL]
DOWNLOAD SD: [UTW]_Shinsekai_Yori_-_17_[XviD][F8A28AB7].avi [DDL]
And we're back to having no OP again we have a "new" ED, like they promised.
Twelve years have passed since we last saw Saki, but her curves are just as nice as ever. Tensions run high in this episode, though it's a relatively heavy one in terms of material to digest.
See you next week!