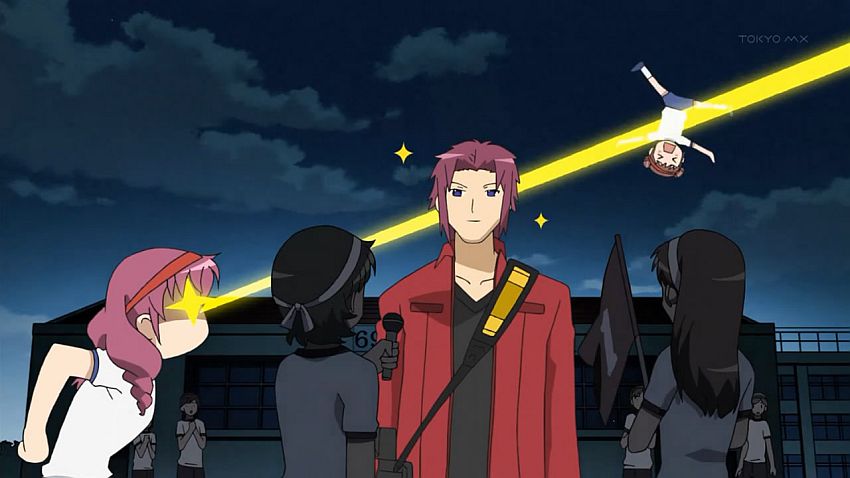 DOWNLOAD HD: [UTW]_B_Gata_H_Kei_-_09_[h264_720p][BAAC2657].mkv [MU]
DOWNLOAD SD: [UTW]_B_Gata_H_Kei_-_09_[XviD][C83AAAC0].avi [MU]
Picked this picture because the scene made me lol.
This episode was great, though.  For once, encoding, timing, and typesetting were all done in a timely manner: the reason we're about 3 hours behind schedule is because I can't just lock myself in my dorm room on Thursday nights to sub anime now. Summer, life, and such.
As usual, enjoy, and please leave comments!