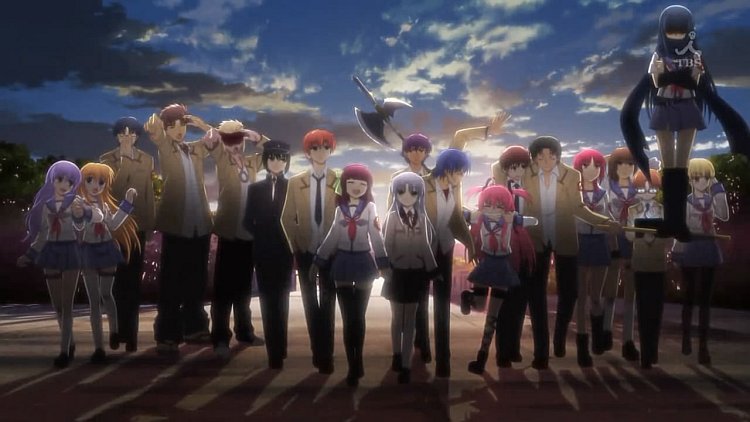 DOWNLOAD HD: [UTW]_Angel_Beats_-_13_[h264_720p][9CDF9E37].mkv [MU]
DOWNLOAD SD: [UTW]_Angel_Beats_-_13_[XviD][136729B5].avi [MU]
DOWNLOAD SCRIPT: [UTW] Angel Beats – 13.ass
Beautiful episode.  I'm still BAWWWing.
Don't be shocked at the filesize: the episode was very static, and thus our encoder decided it was pointless to encode at the usual bitrate.  Rest assured that there is no decrease in quality.
Batch will come soon, along with perhaps the first Bluray episodes.  On another note, expect the BGata batch sometime this weekend, assuming things go according to plan.