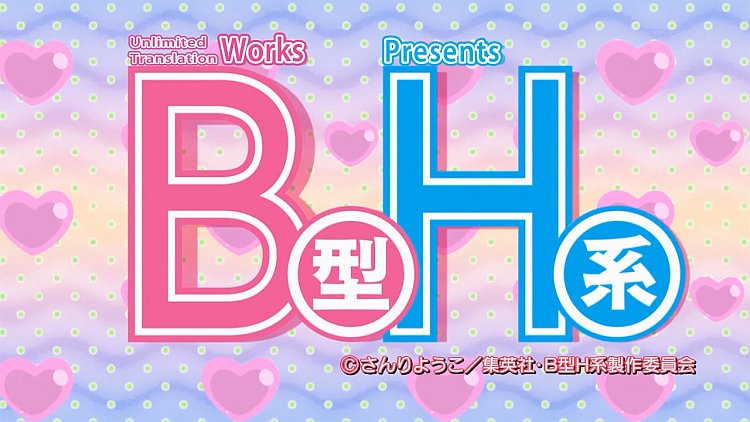 DOWNLOAD: [UTW] B Gata H Kei [h264-720p].torrent
DOWNLOAD SCRIPTS: [UTW] B Gata H Kei [Scripts].zip
And with this, the B Gata H Kei project has come to an end!  Well, until the Blurays come out, that is.
A list of what has been changed for this batch:
–  The OP and the ED have been restyled and tweaked.
–  The Default dialogue style has been tweaked for greater readability, and an Alternative style has been added.
–  The entire 12 scripts have been re-edited by yours truly, and the translations tweaked.  Hopefully I've caught all the little typos that were here and there previously.
We will not re-encode all the XviD SD versions, but we may release a batch for the old SD releases if there is enough demand. There will be a patch pack that will update the old releases to the batch versions, but I'm too tired to make it right now. Sometime soon I guess. You'll still need to redownload episodes 1 and 2 though, since they're re-encodes.
See you in a few days for Amagami SS, and thank you for choosing us!
EDIT:: Oops, I forgot the staff curtain call!
Raze (Main Translator, Editor) – Bittersweet feelings. 500 lines per ep full of jokes != fun, but I'll miss the show.
Ershin (Backup Translator) – I hope Raze enjoyed his family dinners or sex or whatever it is he was doing when I took over.
Nikon (Timer, Editor, Assistant Typesetter) – Fun show. Can't wait for boobies on BD.
Kusion (Timer) – HA, DIDN'T HAVE TO TIME THIS ONE FOR ME SINDALF, FAGGOT!
Klipper (Timer) – …
Shal_Dengeki (Timer for 1 episode) – When the hell did i contribute anything wtf
Bob64 (Main Typesetter) – Stay tuned for Unlimited Demon Seal v2 Works!!
Kemeko (Backup Typesetter) – ?(´??)?
BiGGuY (Main Encoder) – Nice quality sources, easy to work with I guess
__ar (Backup Encoder) – Stuff got done, I woke up too early a few times, we had fun~
Looks like practically the whole team contributed, even if it was only for an episode or two.