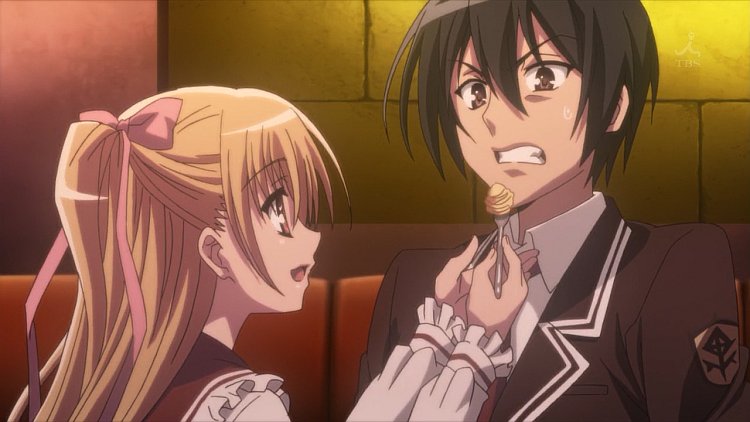 DOWNLOAD HD: [UTW]_Hidan_no_Aria_-_04_[h264-720p][BDCE69D2].mkv [DDL1] [DDL2]
DOWNLOAD SD: [UTW]_Hidan_no_Aria_-_04_[XviD][F0FAA9B1].avi [DDL1] [DDL2]
Today's Hidan no Aria episode 4 delay was brought to you by… *takes a deep breath* an unruly cap server, terrible fxp speeds, breakfast, people going to bed, phone chats, work, lunch, people having finals, Aiyoku no Eustia, people bothering me, my gym + pool routine, TV, people playing video games, dinner, and fatigue.
A lot of Riko in this episode. Next episode should take us to the end of volume 1 of the light novel.