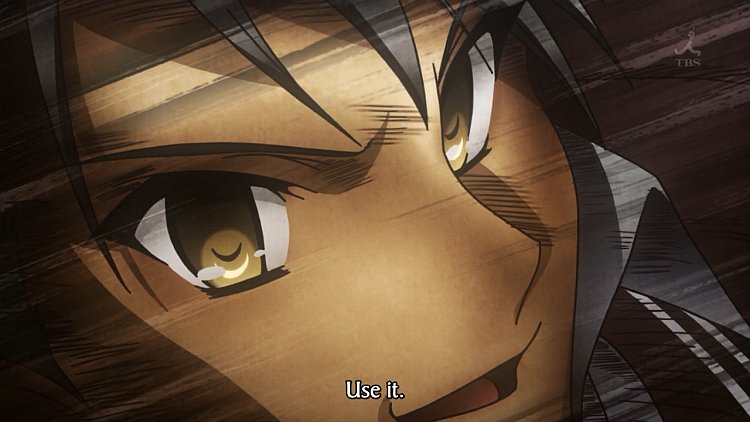 DOWNLOAD HD: [UTW]_Hidan_no_Aria_-_10_[h264-720p][82E07BA2].mkv [DDL1] [DDL2]
DOWNLOAD SD: [UTW]_Hidan_no_Aria_-_10_[XviD][4B7E7F63].avi [DDL1] [DDL2]
I figured a Mutou release pic this time around would be cool, since he's all "Man, I'm badass" in that scene.
Nobody wanted to time Hidan no Aria this week, so I ended up doing it, making me the TL/Timer/Editor/QC for this episode. Release would've been out earlier, but I've been extremely busy recently with the million things that are happening with my life right now.
Oh, and let it be known that THERE WILL BE NO HIDAN NO ARIA NEXT WEEK. Both episodes 11 and 12 will be aired on June 30th.
P.S.:: Yes, we will be doing the Amagami SS OVAs. Please stop pestering us about it.