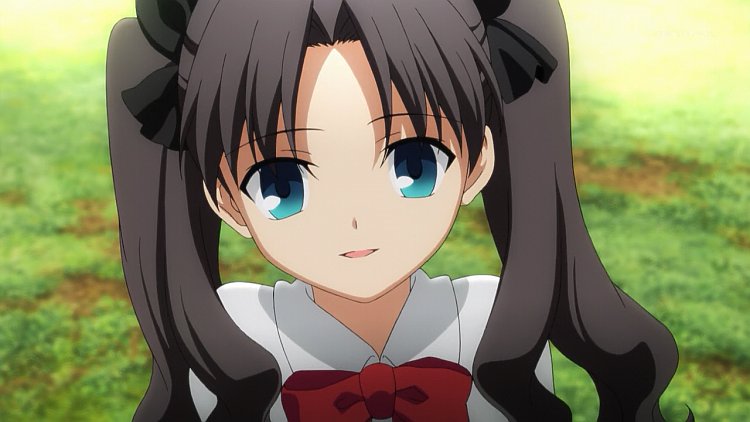 DOWNLOAD HD: [UTW]_Fate_Zero_-_01_[h264-720p][E2552AFF].mkv [DDL1] [DDL2]
DOWNLOAD SD: [UTW]_Fate_Zero_-_01_[XviD][03C28B75].avi [DDL1] [DDL2]
I am very happy to present to all of you our offering for the Fall 2011 season: Fate/Zero! This series tells the story of the 4th Holy Grail War, precedent to the 5th as detailed by the original game of the franchise, Fate/Stay Night. You can jump straight into this series if you haven't encountered anything Type-Moon before, but you might be confused at some parts, and you'll also pretty much spoil the entire Fate/Stay Night plot for yourself.
Loli Rin almost gave me a heart attack from moe overdose, and Irisviel was so lovely that I had visual orgasms every time she appeared, but I decided to go with Loli Rin for the release pic since Irisviel will surely have a lot of screentime to come.
With just the first 1-hour episode, we've covered both the prologue and Act 1 of the original light novels, which would amount to about a third of the first book. How they'll stretch out the rest of the material to accommodate 25 episodes should prove interesting.
We're using Aniplex subs, but I've given them quite the editing makeover, hence the tag. The delay was due to some unfortunate problems we ran into with encoding; I did take the time to do an extra QC run, though. It also turned out the MBS cap wasn't much better than the Tokyo MX initial airing, so we'll be using the MX caps instead as it's faster etc.
And that's enough blogging from me. Please enjoy!
arEdit: The HD release is 10-bit. Please make sure your codecs/codec packs are up to date. If you see falling tiles or it looks like the video is on acid, you are probably using non-recent codecs and it would be a good idea to update them.