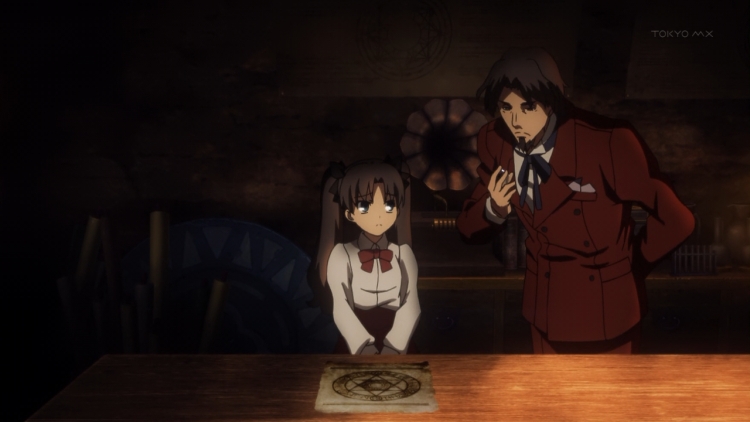 DOWNLOAD HD: [UTW]_Fate_Zero_-_10_[h264-720p][62B3B6F2].mkv [DDL1] [DDL2]
DOWNLOAD SD: [UTW]_Fate_Zero_-_10_[XviD][3A340F70].avi [DDL1] [DDL2]
OMFG A LOLI RIN EPISODE MY NUTBLADDER OWWWWWW MY HEART HHNNNNNNNNNGGGGGGGGGGGGHHHHHHHHHHHHHHHHHHHHHHHHHH
They sure did deviate from the novel a lot though; the content for this week's episode is practically original. I guess the studio peeps couldn't withstand the full force of the divine phenomenon called Loli Rin either.
Please enjoy!