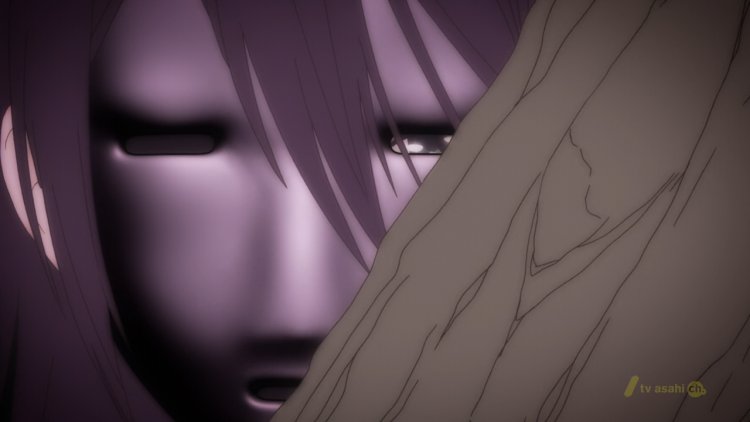 DOWNLOAD HD: [UTW]_Shinsekai_Yori_-_10_[h264-720p][085780D8].mkv [DDL]
DOWNLOAD SD: [UTW]_Shinsekai_Yori_-_10_[XviD][32CCFA43].avi [DDL]
Lightning fast release this week! You can thank the crazy efficient team on the show… and the alcohol and nicotine in my body for depriving me of my good night's rest.
It was totally worth it though. I'm still breathless from the sheer impact of this episode.
And here's a few words from fnord.
This was my favorite episode so far. About one minute into it, I realized I'd seen this art style and direction before. Characters looking quizzically, strange angles, weird backgrounds.
It reminded me of Casshern Sins far more than could be attributed to chance, and aye, the episode was directed by Casshern's director. I adore this surreal beauty; Casshern may just be my
favorite show just as this is my favorite episode in this show. If you like this episode, I recommend you watch Casshern Sins.