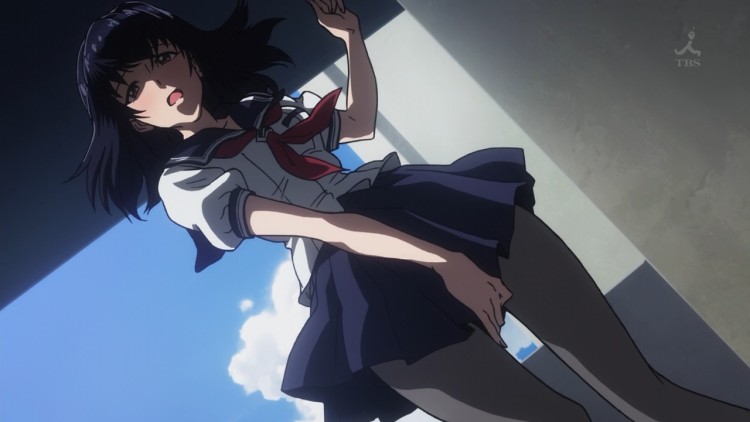 DOWNLOAD HD: [UTW]_Photokano_-_12_[h264-720p][01DB01E3].mkv [DDL]
DOWNLOAD SD: [UTW]_Photokano_-_12_[h264-480p][F80CCEA9].mp4
I gave the Photokano PSP game a spin the other day and it's pretty fun. You basically go around the school talking up girls (which takes the form of a minigame) and making them like you better. If you do well enough in the conversations, the girl will let you take photos of her.
You can't just take any photo you want, though. For example, if you go low-angle too much during the photo session (like in the release screenshot), the girl gets mad at you and pouts, and that particular shot is guaranteed to be bad.
I'm a horrible Photokano photographer though. I have no idea what makes a good photo in the game.
Anyway, please enjoy this episode, and see you next week for some imouto action!