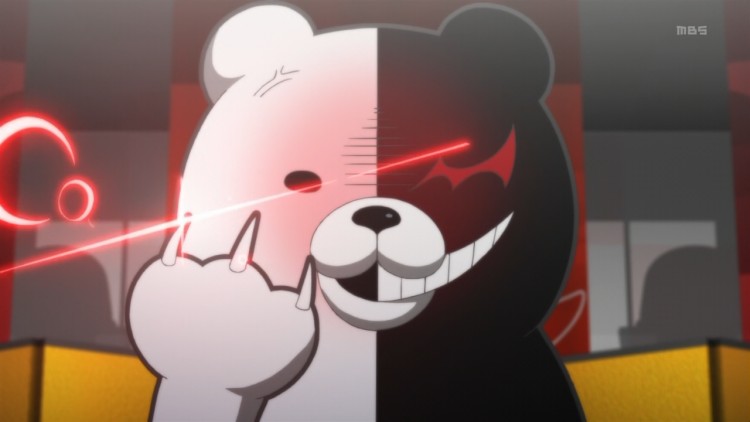 Dis little motherfucker right here
DOWNLOAD HD: [UTW]_Danganronpa_The_Animation_-_01_[h264-720p][A15D14F2].mkv [DDL]
DOWNLOAD SD: [UTW]_Danganronpa_The_Animation_-_01_[h264-480p][0AE0D86B].mp4 [DDL]
We somehow managed to pull through this week despite going through a few backup staff. Hopefully things will go smoother next week (i.e. you get your release faster).
Guess there's not much to add other than that I liked what I saw. Looking forward to subsequent episodes of the show.
P.S.: We're still looking for a new typesetter to join our ranks. Please refer to the bottom of this post for more information.
P.P.S.: Typesetting this show will be a lot of work, so if you already have a show on Friday please don't apply unless this can take highest priority.