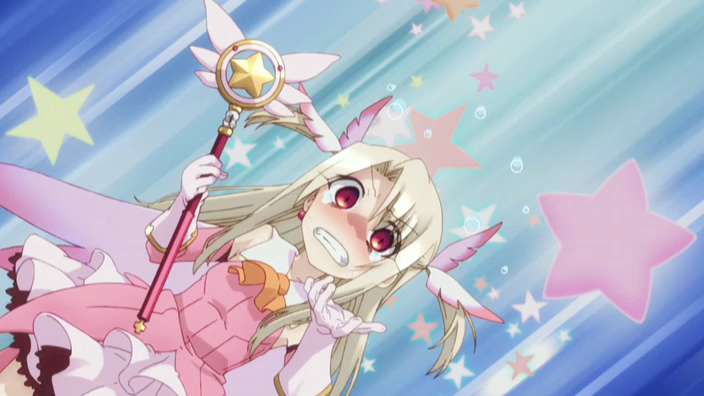 DOWNLOAD v0: [UTW]_Fate_Kaleid_Liner_Prisma_Ilya_-_01v0_[396p][E5ED7A16].mkv
Have some magical girl Ilya! This should be enough to tide over those of you who can't wait until the TV airing next week.
Please pardon those incompletely spliced advertisements; removing them entirely would require us to re-encode the video, and the video's already damaged enough as it is. The proper releases encoded with TV video will not have this problem, of course.
arEdit: We'll be using the BS11 HDTV Broadcast which airs in 7 days time, 1 day after Tokyo MX.