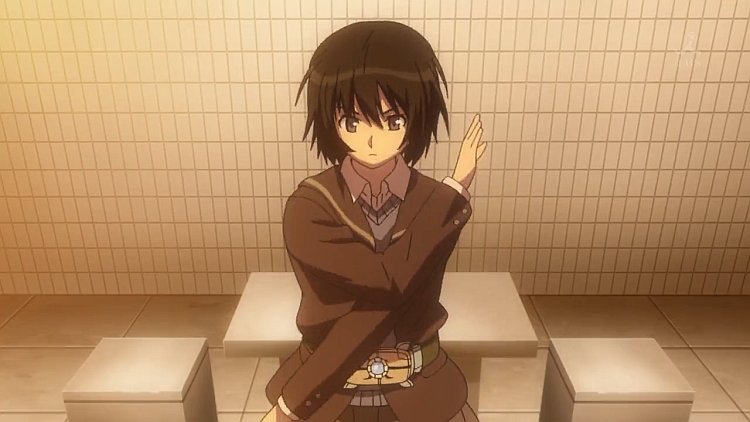 DOWNLOAD HD: [UTW]_Amagami_SS_-_14_[h264-720p][900255E1].mkv [DDL]
DOWNLOAD SD: [UTW]_Amagami_SS_-_14_[XviD][AD625447].avi [DDL]
DOWNLOAD SCRIPT: [UTW]_Amagami_SS_-_14.ass
I missed this series so much. That one week break made me realize how much I look forward to the next episode every week.
New OP (which I'm already digging but will not sing no matter what Kusion does to me), same awesome ED, and really quite a great episode.  Several things going on under the surface, and Junichi is in his element as a confirmed hentai.