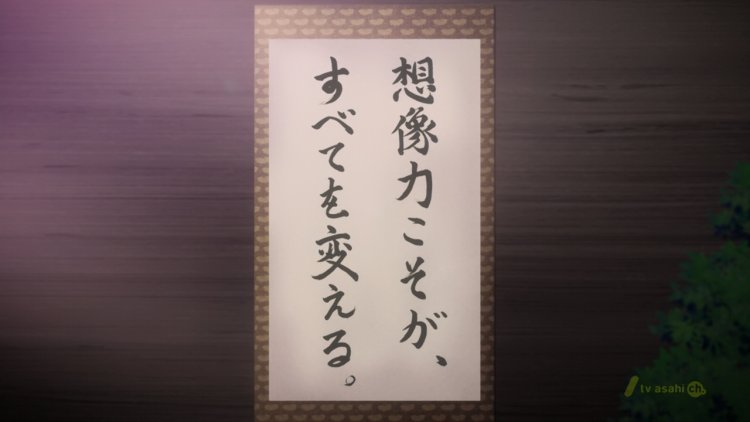 DOWNLOAD HD: [UTW]_Shinsekai_Yori_-_25_[h264-720p][F280761E].mkv [DDL]
DOWNLOAD SD: [UTW]_Shinsekai_Yori_-_25_[XviD][FFA61BD8].avi [DDL]
The release of this episode concludes the 6-month ride of Shinsekai Yori! An what a great ride it has been. The adaptation could have been better (at least, that's what all the novel readers have been telling me), but the story has been so fantastic throughout that I can safely say it's one of the best series I've had the opportunity to watch and work on.
An inconsistency you will notice in this episode is that the Fiend is now referred to as a girl (the Fiend was male in the novels). We'll of course fix the previous episodes accordingly for the batch.
This project would not have been possible without the efforts of the stellar team on this show. Here's what they have to say about the project!
fnord (Translator/Editor/Typesetter): Currently having fun in Japan…
valerauko (Translator): It was really nice to work on. I loved the novels great deal and the anime kept most of that charm too. Too bad there'll never be a second season.
lygerzero0zero (TLC): It was a lot of fun working through the translational challenges the story presented and seeing scenes I'd read come to life. The books were still better though.
fgghjjkll (Timer): The show had its ups and downs, and although I generally did not like it, it had its moments. The thanks I get from timing this show each week motivates me to wake up early every weekend (though I make fnord really mad most weeks), so thanks for your support.
ar (Encoder/Typesetter/Handyman): Had a great time working on it, and had fun with everyone throughout. Was a good series and one of the better ones in the last couple of years.
Raze (QC): Simply fantastic to work on, especially with such talented people.
Hopefully the batch work for this won't take too long, but seeing how unpredictable my schedule these days has become, I'll stop short of making any promises. In case you missed it, we are doing the BDs for this, but again no promises on when they'll be released.
Thanks for following us for this show, and hopefully we'll see you guys again next season!