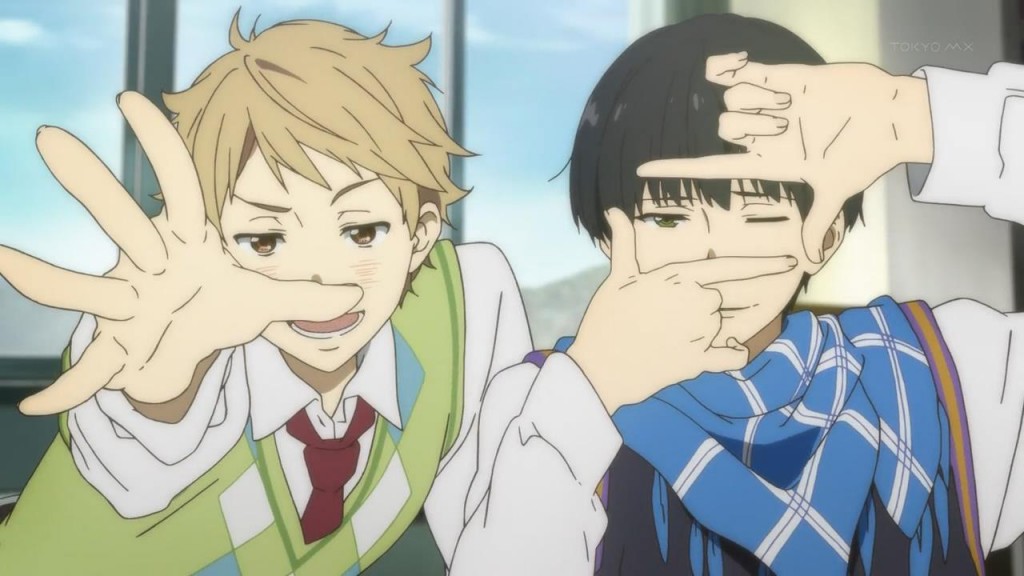 They see your glasses
DOWNLOAD HD: [UTW]_Kyoukai_no_Kanata_-_05_[h264-720p][9D70A03B].mkv [DDL]
DOWNLOAD SD: [UTW]_Kyoukai_no_Kanata_-_05_[h264-480p][C15A70C7].mp4
Things got real this episode. And by real, I don't mean shit hit the fan or anything of the sort. I mean real.
This episode, KyoAni took a stand. You'll see in these twenty-four minutes several instances where the studio depicted the oh-so-familiar anime blush lines as if they were scratches… blemishes. Like they were tarnishing their own characters. I'm sure you're all smart enough to realise what this was a thinly-veiled attempt at, and I have to say I wholeheartedly agree with their thoughts on the matter.
If you feel the same way, you owe it to yourself, the rest of this community, and the entire medium to spread the word and raise awareness—the anime blush is a vile existence that must be shunned and eliminated at all costs.
Today, let's all swear to flush the blush.