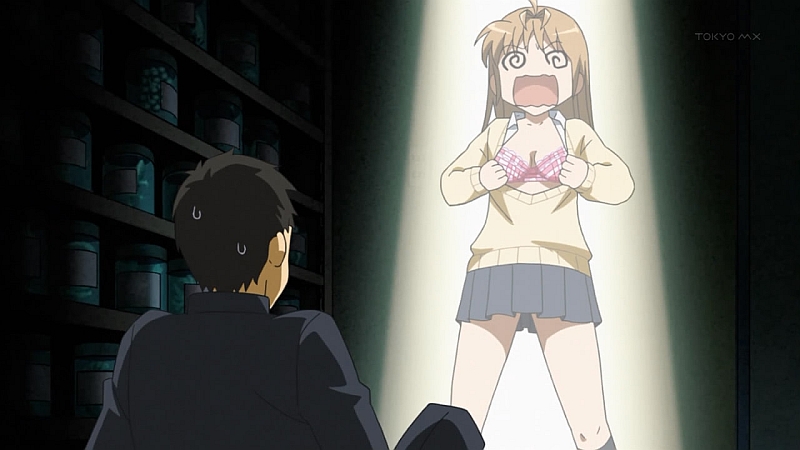 DOWNLOAD HD: [UTW]_B_Gata_H_Kei_-_01v2_[h264_720p][A8E3E12B].mkv [MU]
DOWNLOAD SD: [UTW]_B_Gata_H_Kei_-_01_[XviD][F15F1392].avi [MU]
So yeah, first episode of our first new show for Spring 2010.
There were way too many signs in this episode.  From what I remember from the manga, it doesn't look like there'll be any less signs in subsequent episodes either.  *Pats Bob64*
EDIT:: Just released a v2, which adds in romaji karaoke, styling, and fixes one typo.  Screenshots of the new styling can be found HERE, HERE, and HERE.
We decided to not do Japanese lyrics, since it wouldn't display right unless you enabled Japanese language support, or if we hardsub it (and hardsubbing is for losers).  It's also for this reason the romaji karaoke is basic, and doesn't have flashbangy effects flying all over the place.
For those of you who already downloaded the previous version, you can use this patch HERE to update the release (works for both previous versions).