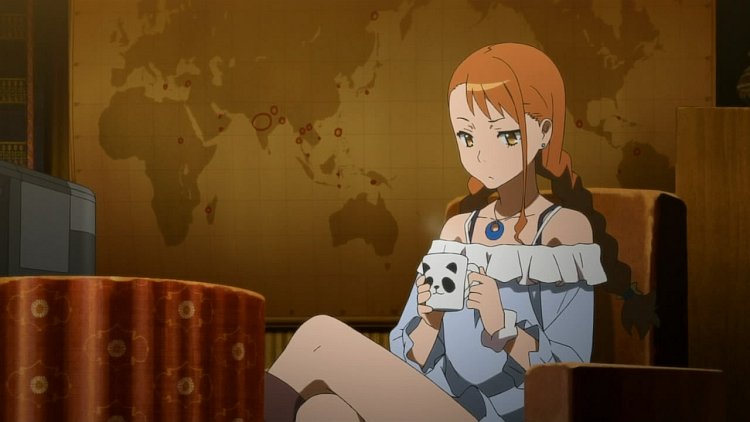 Foolish commoners, grovel before the archangel! Well, that is, unless you want to be turned into a mug cup like Sad Panda there.
He wasn't that bad of a guy, too…*sniff*…
DOWNLOAD HD: [UTW]_Ano_Hana_-_04_[h264-720p][4FC5171C].mkv [DDL1] [DDL2]
DOWNLOAD SD: [UTW]_Ano_Hana_-_04_[XviD][1EF8228E].avi [DDL1] [DDL2]
UPDATE: So the .ts's were totally and utterly borked. What do? Why, just download a good .ts! Set up my clusters, made a trigger, went to school, came back, oh look it's done. Upload onto ftp…
…uploading…
…uploading…
…uploading…
It's two gigs, shut up.
…uploading…
Ok done. Now __ar can download it and WE CAN FINALLY GET AN ENCODE DONE!
…downloading…
…downloading…
…downloading…
…encoding…
…encoding…
TL Note: I fall asleep here.
…encoding…
…encoding…
DONE!
Apologies for the delays folks. Enjoy your complete release.
—
Look, look. __ar. I'm sorry. Things didn't have to turn out this way. There are a million ways that I can apologize to you, but none of them seem right. So I'll just go with this one, simple and clean: I'm sorry.
JUST KIDDING! I didn't rape __ar in the staff chan for being a slowpoke at all! Teehee! 😀
Anyway this ep was delayed (as you can read from this post (if it's still up)) because of massive transport stream issues. And by massive, I mean I made 2 passes on my .txt script at school (that means I work more slowly) and we still didn't even have a full .ts file. Now if that weren't bad enough, I split the Aria TL with Raze, finish that, go home, show my friend how LoL looks with high graphics settings, come back to mIRC and…no raw on the ftp. Still. What went down this time was the following:
– __ar has finally gotten a hold of a .ts! <Insert fanfare>
– Menu > Items > Ano-Hana-04-TS > Use
– __ar used an Ano-Hana-04-TS!
– Oh no! The item was booby trapped!
– __ar has lost 9999 SAN.
– __ar has gone insane.
– Ano-Hana-04-TS has broken.
GAME OVER
Play again? Y/N
…yeah, something like that. The .ts is borked. __ar actually had to download the .ts from C (which aired right before this show) just so he could trim off 99% of the file he just downloaded (some three Gigs or so) for like 70 frames at the beginning of this show. Are we finally done? Does that give us a raw? OH NO NO NO MY FRIENDS, LIFE HAS NOT GIVEN US LEMONS BUT GOYAS. BITTER, BITTER GOYAS. Why the metaphor? Well you see, after doing all of that crap we were still missing the first two seconds of the raw. Sure, if you feel like missing the first line that's fine, but you know. We won't settle for this B.S.
My long and analogy-riddled rant concludes with this: getting this proper encode correct is going to take forever (think XviD of anohana ep1), so we're settling for a share raw v0. Soz.
TL;DR: It's a v0, we used a share raw. Why? Read the above.