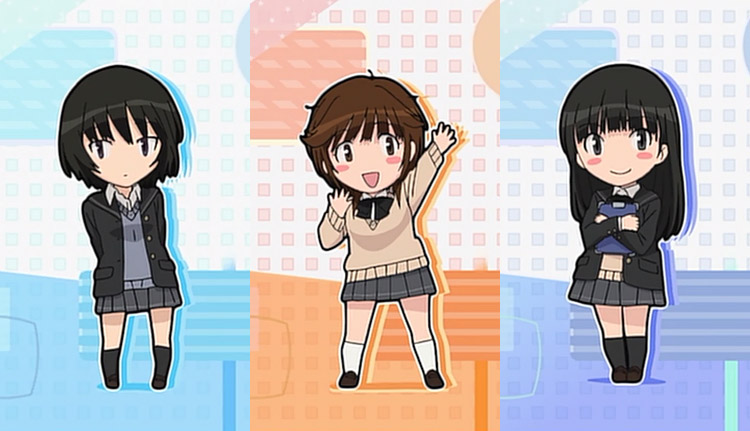 DOWNLOAD: [UTW]_Amagami_SS_Short_Animations_-_02_[DVD][h264-480p_AC3][3F501E54].mkv [DDL1] [DDL2]
And we now have the short animations for the remaining three heroines (Ai, Rihoko, and Tsukasa). There will be no torrent batch (as I see little reason to batch together two perfectly fine and working torrents) and no XviDs (due to the DVD resolution). You can find the first OVA episode HERE.
The release of this OVA episode marks the conclusion of the Amagami SS project that began over a year ago, and the time has come to bid this series a final farewell. The UTW staff would like to extend a big thank you to all of you who have followed and supported us for this series from beginning to end. Amagami SS will surely be missed!
Enjoy the release, and let's hope to see more series like this one in the future!