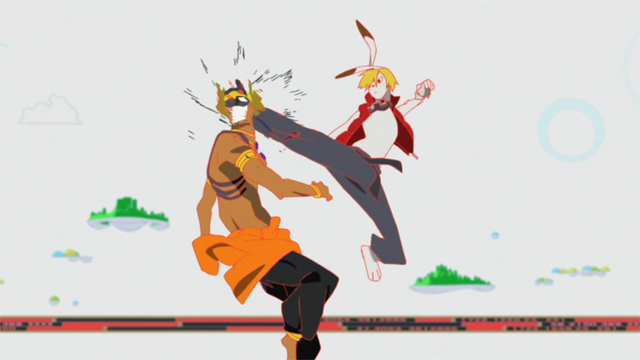 Download: [UTW-TMD]_Summer_Wars_[BD][h264-1080p][TrueHD5.1][A861B448].mkv
And with this, we've completed this project. Like the 720p v2 version, this release uses TrueHD lossless audio, WHICH MAY BE INCOMPATIBLE WITH THE CURRENT VERSION OF CCCP OR FFDSHOW.  IF THE ONLY AUDIO TRACK YOU CAN PLAY IS THE COMMENTARY THEN YOU FALL UNDER THIS CATEGORY. Fix it by installing the latest CCCP beta (or just update your Haali Matroska splitter to the newest version) to make it work.
Subtitle scripts are exactly the same as those for the 720p v2 version, so refer to that post for details. We decided not to do the BD specials, which consist of ~20 trailers and teasers, some interviews, and a concept art version of the whole movie. We'll leave that kind of stuff to the raw groups.
Now, for those of you that downloaded the 480p version of Summer Wars, we have a patch that will update the script to include the small changes we made in the 720p and 1080p versions. If you're interested, you can download it here.