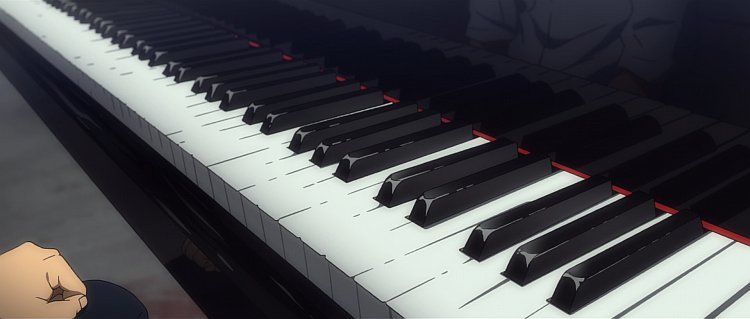 DOWNLOAD 1080p: [UTW-THORA] Evangelion 3.33 You Can (Not) Redo [BD][1080p,x264,flac][F2060CF5].mkv
DOWNLOAD 720p: [UTW-THORA] Evangelion 3.33 You Can (Not) Redo [BD][720p,x264,AAC][C8E8F8A7].mkv
DOWNLOAD SD: [UTW-THORA] Evangelion 3.33 You Can (Not) Redo [BD][480p,x264,aac][68CBE121].mp4
It's finally here! On behalf of the UTW-THORA team, I proudly present to you the third Rebuild of Evangelion movie!
UTW was only two months old when we released the EVA 2.22 movie almost three years ago, and at the time I wasn't expecting to be working on the third movie. But here we are today, with pretty much the same team, but with three years extra experience!
We've teamed up with THORAnime once again to bring you this release. Head over to their site too to give them your thanks!
A few smallish translation/editing notes off the top of my head:
[spoiler]1) I've decided to translate パターン青 (literally "pattern blue") as "blood type blue" in this release, in line with the official English rendition of the term. I used "pattern orange" in 2.22 (pattern blue was never spoken).
2) All other translations for in-universe terminologies are consistent with our 2.22 release, including "Battle Stations One/Two" (it's translated as "Condition II" on-screen in the movie, but not only is it a somewhat lossy translation, it would also be a problem when we have to distinguish it from another formation later on, which we have translated as "Guard State One/Two").
3) The term "Lilin" is treated as a collective noun (i.e. like the word "humanity") in the release. It'll make sense to those of you who know what the term refers to in the EVA universe.
4) The "networking" part of Asuka's nickname for Mari ("Networking Four-eyes") refers to how Mari supposedly used her network of acquaintances to become an EVA pilot (we used "Favored Four-Eyes" in the preview). I thought it was a closer translation than what we had before (read here for more info) but the meaning seems to be lost to some of you, so I apologize for that.[/spoiler]
Special thanks go to fnord, Minami, and archdeco for their work on the ED kara.
Please enjoy!