Slap slap slap! Clap clap clap!
DOWNLOAD HD: [UTW]_Ano_Hana_-_10_[h264-720p][82B7D2D5].mkv [DDL1] [DDL2]
DOWNLOAD SD: [UTW]_Ano_Hana_-_10_[XviD][DB40C397].avi [DDL1] [DDL2]
Oh man, this episode is tear-jerking ;_; like drama all the way. [across the sky etc.] Let me tell ya, they are not going to leave any loose ends regardless of its shortness as a series. Everything's starting to get wrapped up in a neat bundle… yet they manage to keep a huge part of the story teetering on-edge until the end. And by end I mean the part that hasn't been aired yet. I can't wait for next week already! Cookies for the writer. So yeah, tons of drama. But hey! We still managed to find our Kodak Moment inside, as you can see by the post pic. (Here's one more btw:)[spoiler]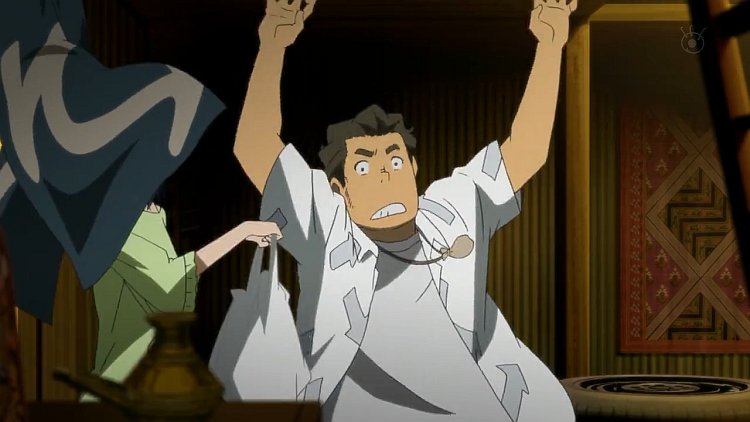 [/spoiler] I would put a lolcatz banner around it and write sth like Why Poppo, why? but it seems like a lot of work for just a release post <_< and now that I'm in JP I'm working at late night I'm all "I can't take it anymore!" since I prefer not to be dead the next day. Well, looks like I don't get everything in life. Bi-quitting!
Nah jk, late-night kinda sucks but I'm not quitting with one more episode t[[[SITUATIONAL IRONY DETECTED; POST HAS BEEN CLOSED]]]
P.S.: Voraciously avid religion enthusiasts will probably rage at the fact that rebirth comes up in this episode, as well as our change from "attain Nirvana" to "go to heaven", which not only turns Menma's whole disappearing act into something of Christian rather than Buddhist significance but also spits in the face of many well known religious contexts. Whoops. My bad.
Honestly though, we kind of figured that we should do something when being reborn came up this episode, since attaining Nirvana -> becoming a Buddha -> can't be reborn cuz you're enlightened -> o noez paradox. So our answer is "go to heaven" and yes we will fix the previous resultant oopsies in the batch, don't worry. Now you may want to complain that in a Christian context going to heaven is also an end-of-the-path action, but since we've already generalized heaven enough to be used acceptably within the Shinto-Buddhist context of Japanese religion I believe it can be just vague enough to be a suitable intermediary for whatever kind of rebirth they're talking about. Besides, there's already an angel and a ghost coexisting. I'm sure throwing in heaven can't be that bad.
Disclaimer: No, I don't study religion. If I'm terribly mistaken in some regard then leave a comment. If you are also a) stupid or b) retarded such that you didn't understand the contents of this P.S., I am right and you are not because I am not stupid or retarded and you are one or both. Don't comment. Enjoy your ghost girl animu.
Okay last one zZ: This is the site of some game that Raze mentioned. It is about a ghost. It is about a ghost who comes back. It is about a ghost who is a girl. It is about a ghost who was very close to the protagonist. It is about a ghost very few people could see. It is about a ghost… who is eerily similar to Menma.
DUN DUN DUUUUN…
So there you have it. Give it a look if you have some time, cuz I haven't even clicked the link.