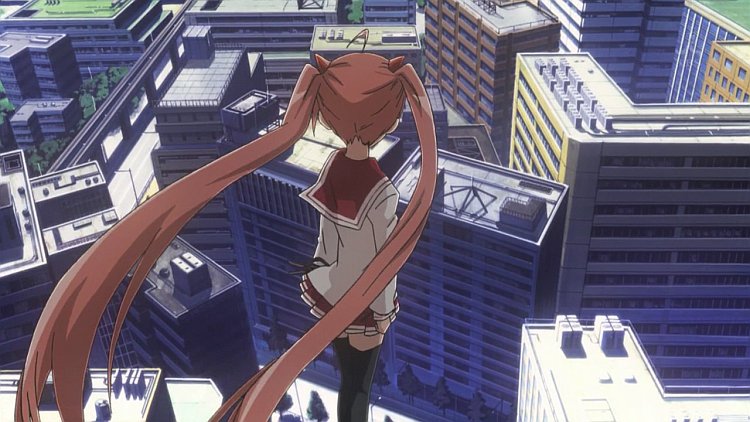 DOWNLOAD HD: [UTW]_Hidan_no_Aria_-_01_[h264-720p][C0289EFA].mkv [DDL1] [DDL2(1) DDL2(2)]
DOWNLOAD SD: [UTW]_Hidan_no_Aria_-_01_[XviD][6E97DE28].avi [DDL1] [DDL2]
On behalf of UTW, I present to you our first new show of Spring 2011: Aria the Scarlet Ammo! It may be yet another generic Rie loli show, but it is still enjoyable nonetheless.
There is one Engrishy-sounding line in the ED that stumped all of us, so we left it blank (it's the penultimate line). If you guys have any suggestions as to what it could be, we'd love to hear them.